Varsity Rowing Team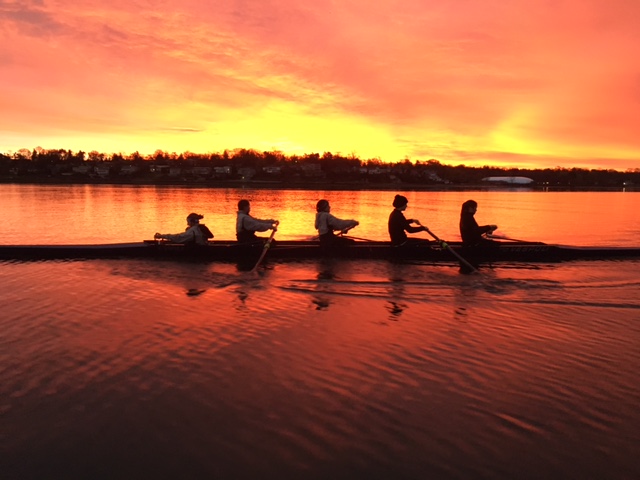 For midshipmen interested in competitive rowing, the Kings Point Varsity Crew offers a challenging program of head races and sprint competition. Novice, lightweight, heavyweight and women's boats compete at such events as the Head of the Charles and the Dad Vail National Championships
Derek Hartwick, Head Rowing Coach, led his team to many regattas during their racing season. The 2019 spring racing season brought our KP teams to 9 events, while the fall season added more events.
One of the more famous rowing regattas is the Head of the Charles Regatta in Boston.  This regatta was first held on October 16, 1965 and holds the title of the world's largest two-day rowing event.  Raced on the Charles River, 'head' races are a class of regattas generally three miles in length.  Boats compete against one another and the clock, which starts sequentially, approximately fifteen seconds apart.  More than 11,000 athletes from around the world compete in 55 different race events. According to Coach Hartwick, " The coaching staff is extremely proud of the Men's and Women's performance  and expects their efforts to propel and focus our team as we turn indoors and train for the upcoming season." 
Coaches:
Derek Hartwick, Head Rowing Coach
Jackie Kleinhaus, Asst. Rowing Coach
IN THE NEWS
The rowing team has been out on the water practicing for the past few weeks. Many of the practices had to be moved inside because the wind and waves were not too friendly.
It looks like the team will have more racing this spring than what was available last fall.
The rowers are excited for the upcoming season. The third classmen have returned from sea and will be re-joining the team.  In addition, the team has a good group of plebes in their first year who are looking forward to competing in the novice events.   All indications favor one great spring season for KP rowers!
Great news coming out of Philadelphia.  The city has approved the Dad Vail regatta, which is scheduled for May 7-8.  This is the largest regular intercollegiate rowing event in the United States. In the past, it has attracted over a hundred colleges and universities and has been help annually since 1953.
The first race of the season will take place this Saturday, April 10 at Sacred Heart University, with Fairfield University, Iona College and KP rounding out the teams.  KP expects to field at least Men's Varsity 4 and a Women's Varsity 4, with the potential of a Novice 4 team, a Women's 4 and a Women's Varsity 8.   
2021 SPRING SCHEDULE (Tentative)
| Day | DATE | EVENT | LOCASTION |
| --- | --- | --- | --- |
| Sunday | March 28 | Stockton Boat Race | Stockton University, Atlantic City, NJ |
| Saturday | April 3 | Stockton Scrimmage | Stockton University, Atlantic City, NJ |
| Saturday | April 10 | Sacred Heart Invitational Regatta | Sacred Heart University, Shelton, CT |
| Saturday | April 17 | Kerr Cup Regatta | Drexel University, Philadelphia, PA |
| Saturday | May 1 | USMMA/Iowa/Manhattan/Gordon | New Rochelle, NY |
| Sat-Sun | May 1-2 | NY State Collegiate Rowing Champs (VIRTUAL) | Saratoga Springs, NY |
| Sat-Sun | May 7-8 | Aberdeen Dad Vail Regatta | Dad Vail R.A., Philadelphia, PA |
2021 ROSTER
| | | | | |
| --- | --- | --- | --- | --- |
| LAST | FIRST | CLASS | HOMETOWN | STATUS |
| HOLMES | Kevin | 2021 | Ardmore, PA | Active |
| * KIRLIN | Kolbe | 2021 | Doylestown, PA | Active |
| * McKIM | Connor | 2021 | Austin, TX | Active |
| * HESTER | Karena | 2022 | Hughesville, PA | At-Sea |
| ISENHART | Ida-Lucie | 2022 | Louisville, KY | At-Sea |
| *MAGERKURTH | Kiley | 2022 | Marble Falls, TX | At-Sea |
| MAIER | Conor | 2022 | Milford, MA | At-Sea |
| PERINO | Joseph | 2022 | Cinnaminson, TX | At-Sea |
| ROBERTS | William | 2022 | Atlanta, GA | At-Sea |
| ROTHLY | Cameron | 2022 | Peachtree, GA | At-Sea |
| AUSTIN | Victoria | 2023 | Game Creek, AL | Active |
| CLARK | Amelia | 2023 | New Cumberland, PA | Active |
| EDELMAN | Abigail | 2023 | Windhham, CT | Active |
| FORTIN | Morgan | 2023 | Albuquerque, NM | Active |
| LOVINGOOD | Jillian | 2023 | Colorado Springs, CO | Active |
| MARGOT | Ethan | 2023 | Rockford, MI | Active |
| NISSEN | Lauralynne | 2023 | Mora, MN | Active |
| WILLIAMS | Matthew | 2023 | Orlando, FL | Active |
| CAROCHI | Joseph | 2024 | Canon City, CO | Active |
| DAVITT | Christopher | 2024 | Sun Valley, ID | Active |
| DIETRICH | Adam | 2024 | McLean, VA | Active |
| GASCA | Ashley | 2024 | Pasadena, MD | Active |
| GRABER | Terah | 2024 | Wichita, KS | Active |
| JOHNSON | McKensie | 2024 | Silverton, OR | Active |
| McKENSIE | Caleb | 2024 | Fort Worth. TX | Active |
| OGBURN | Noah | 2024 | Melbourne, FL | Active |
| SWART | Allessandra | 2024 | Spring Lake, NJ | Active |
| * TEAM CAPTAIN |   |   |   |   |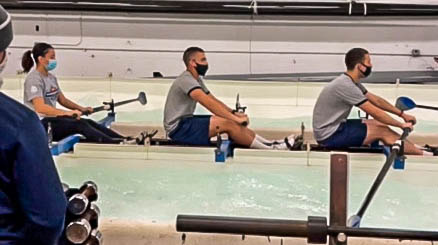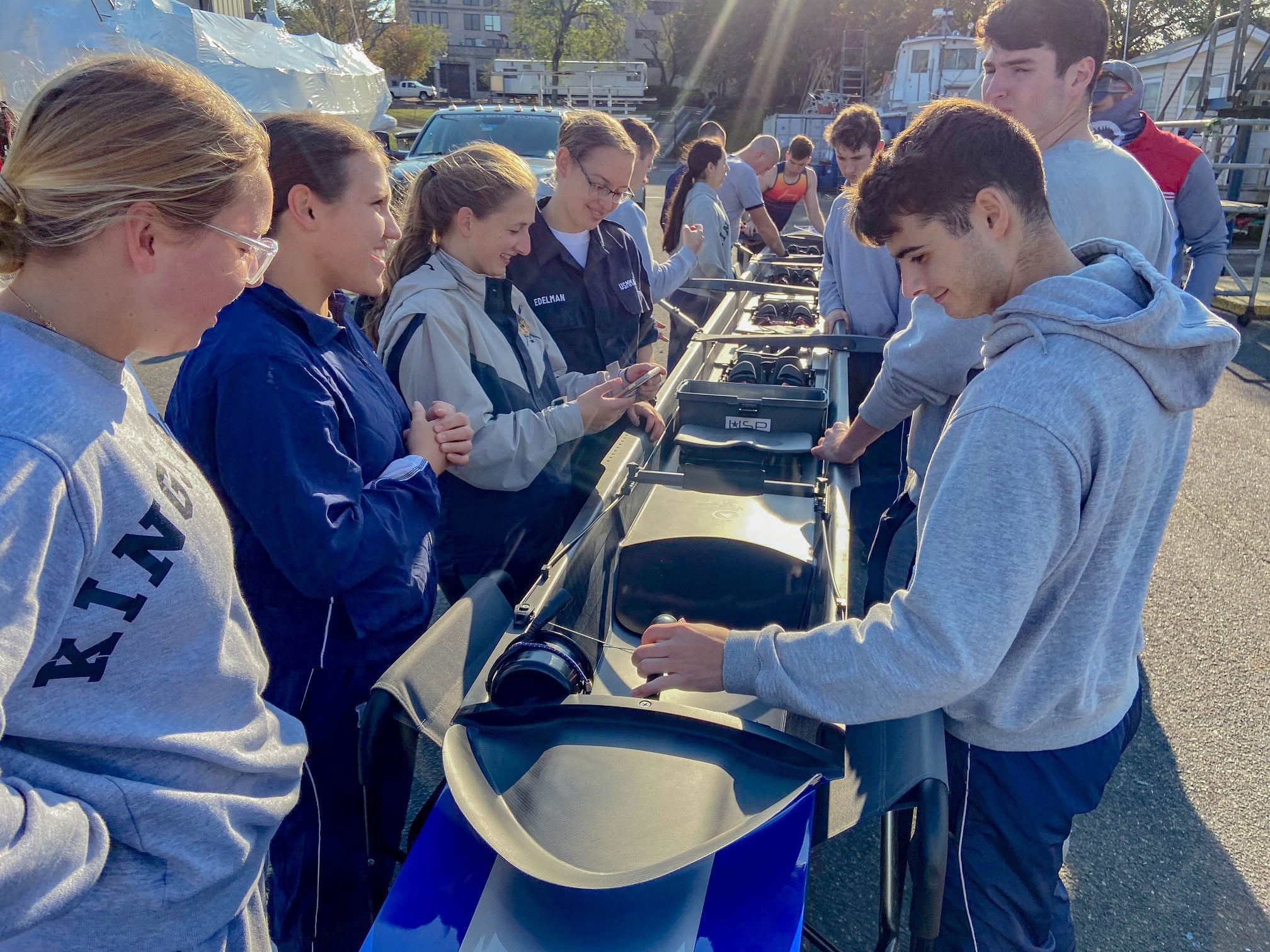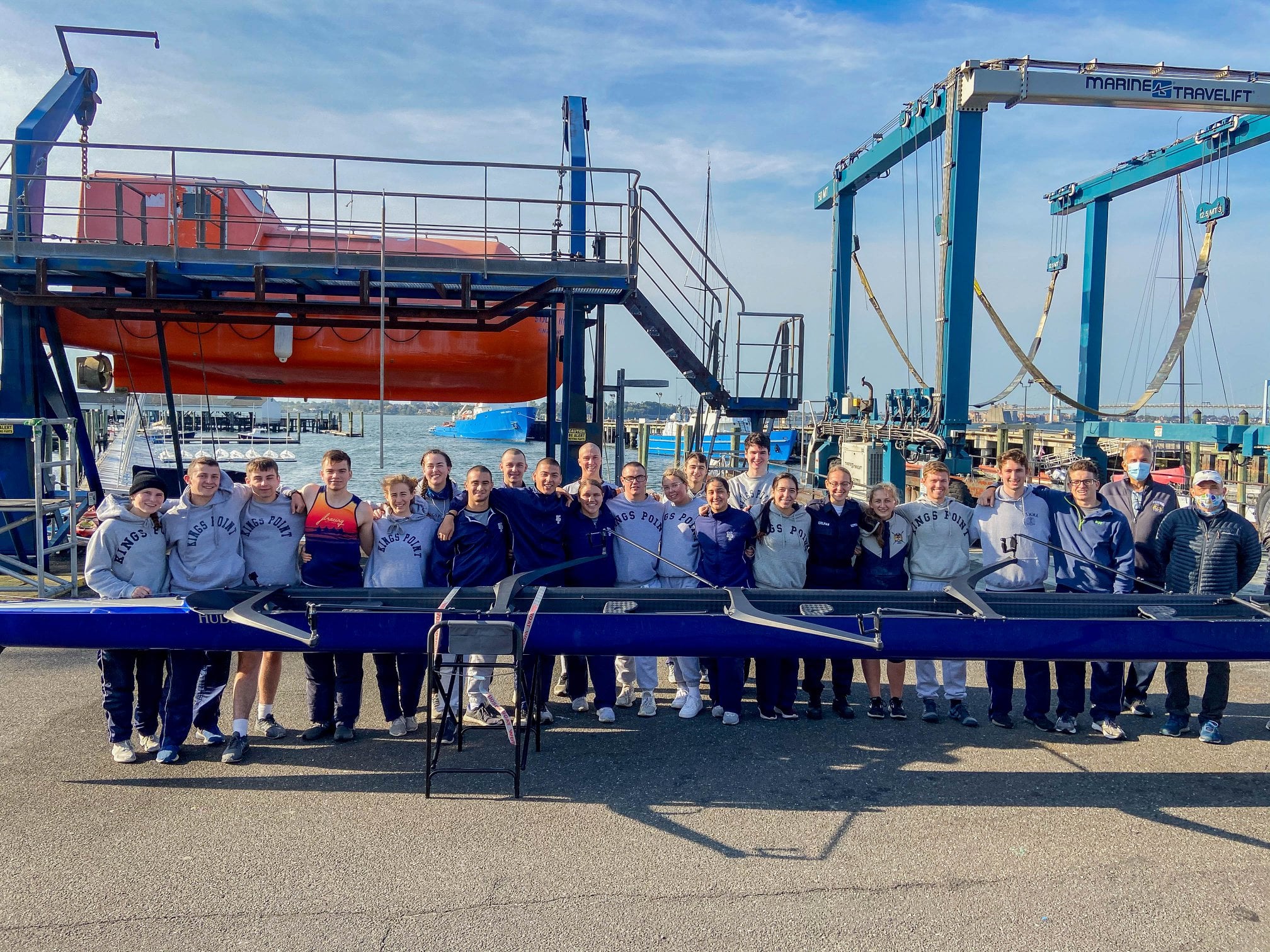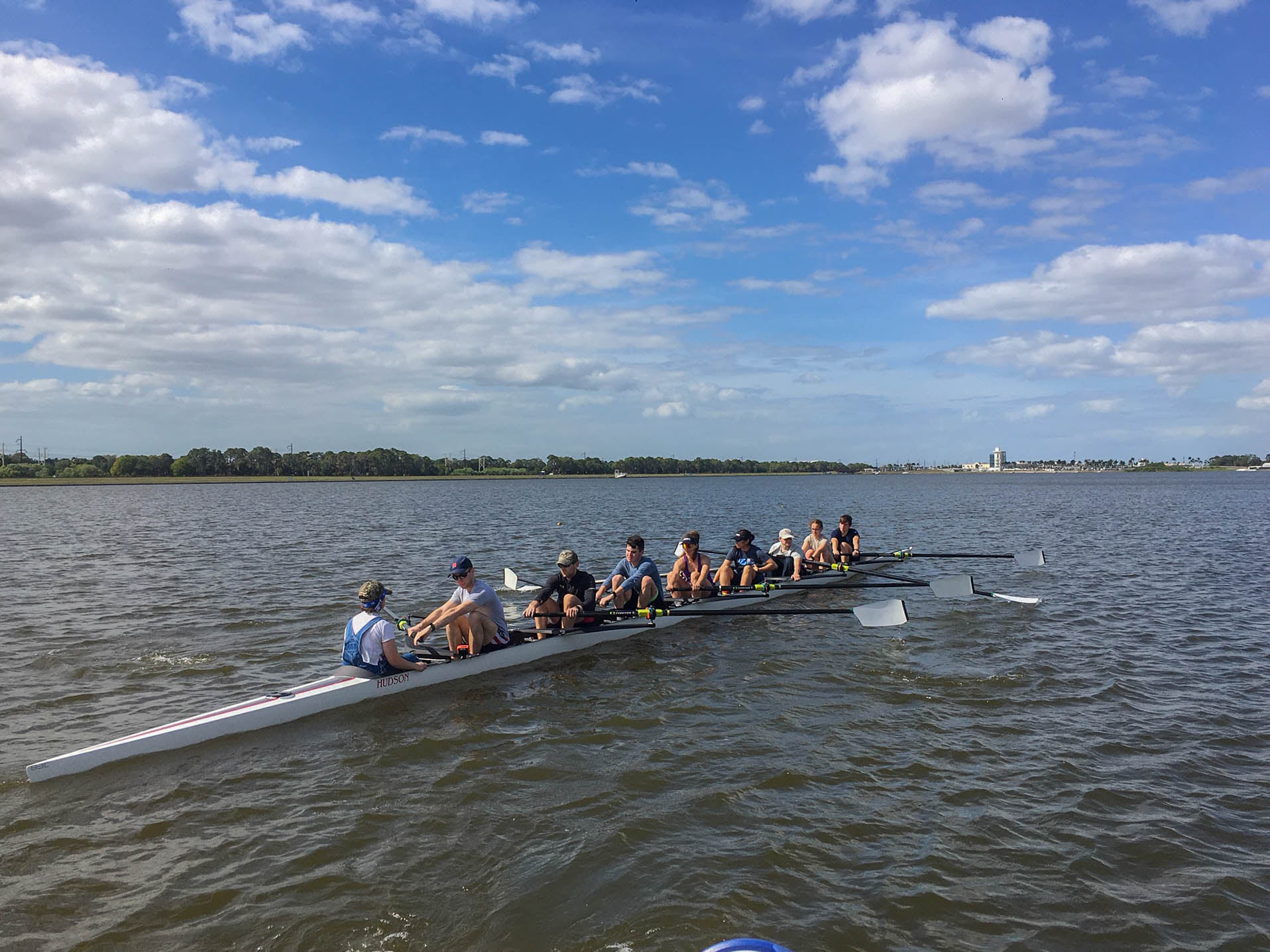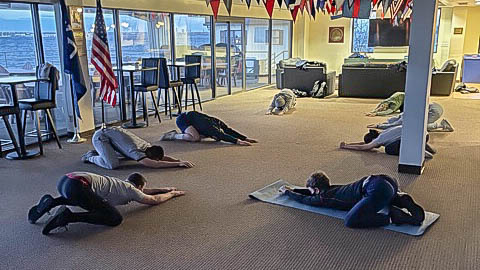 Last updated: Wednesday, April 7, 2021