Admissions
Completing an application to the United States Merchant Marine Academy is a lengthy process. Applicants may start the application on May 1st of their junior year of high school, and are encouraged to complete the application as early as possible to receive an early determination.
Applications must be completed by February 1st for appointment consideration.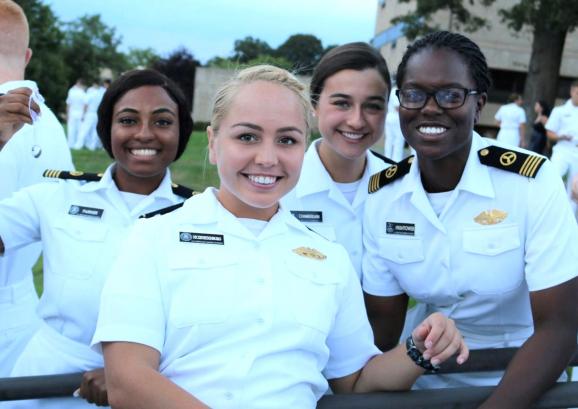 Options after Graduation
You control your future. You can choose to work as a U.S. Merchant Marine Officer and serve as a reserve officer in the Armed Forces, or apply to serve as an active duty officer in any of the nation's Armed Forces.





The United States Merchant Marine Academy does not discriminate on the basis of race, color, national origin, gender and/or gender identity, sexual orientation, religion, age, or veteran or military status in its programs and activities.
13:1
Student-to-Faculty Ratio
40+
Registered Student Organizations