Construction Updates
Progress in our Capital Improvement Program
Feb. 2016 Update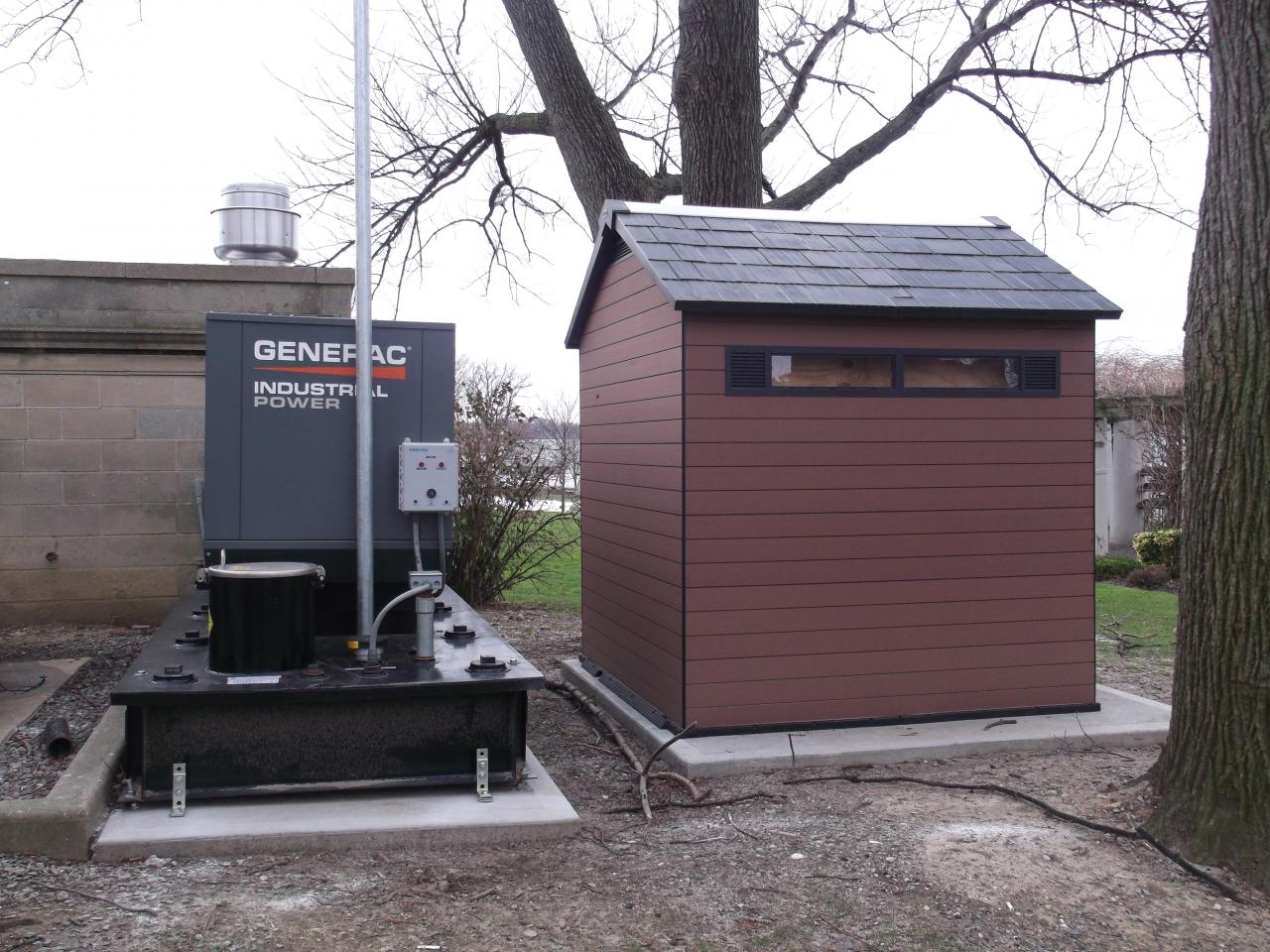 New emergency power supply and electrical control room were installed at the campus sewage pumping facility helping to provide a more reliable system of sending campus generated liquid waste for proper treatment and disposal.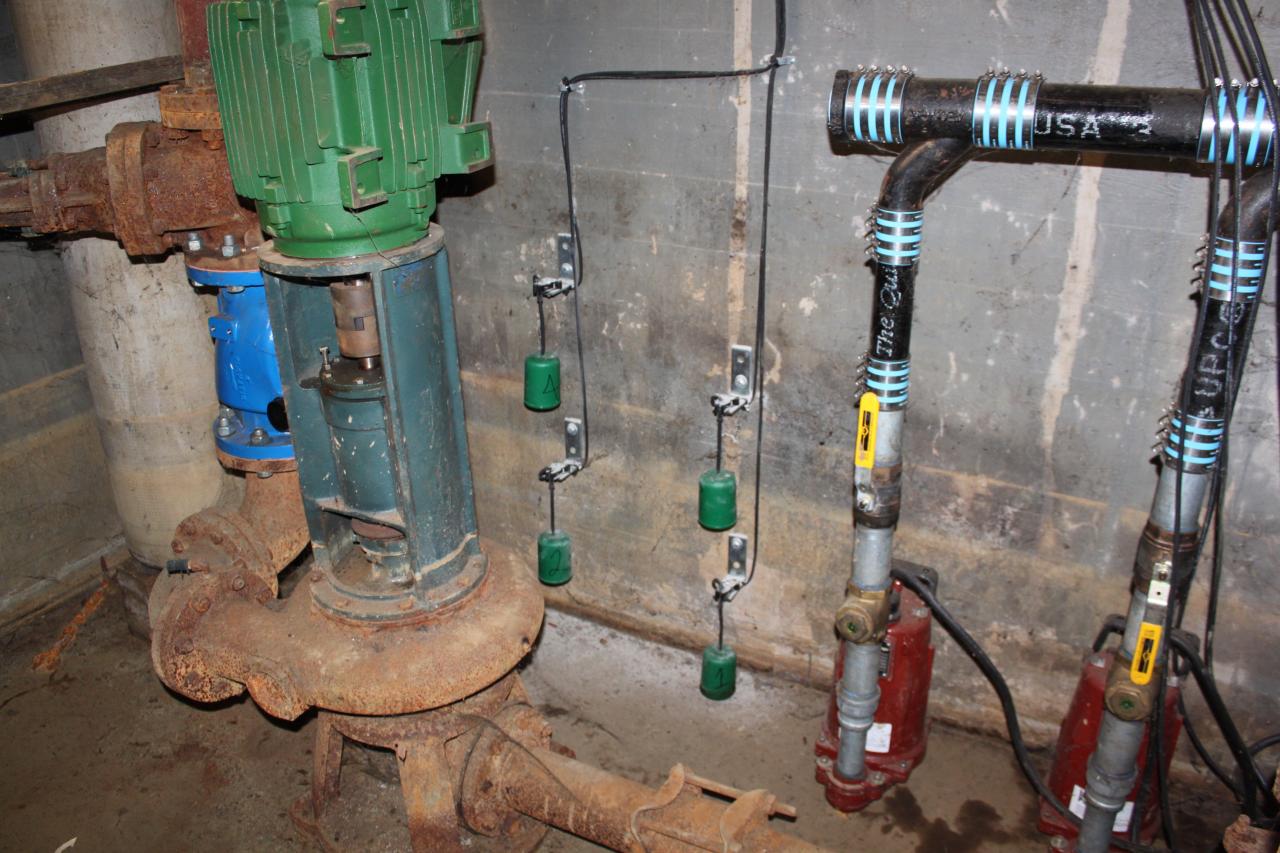 At the sewer pumping facility important interior pumps and valves were also repaired or replaced as part of this construction.  To maximize the investment of taxpayer dollars Items continuing to function properly will remain for their service life.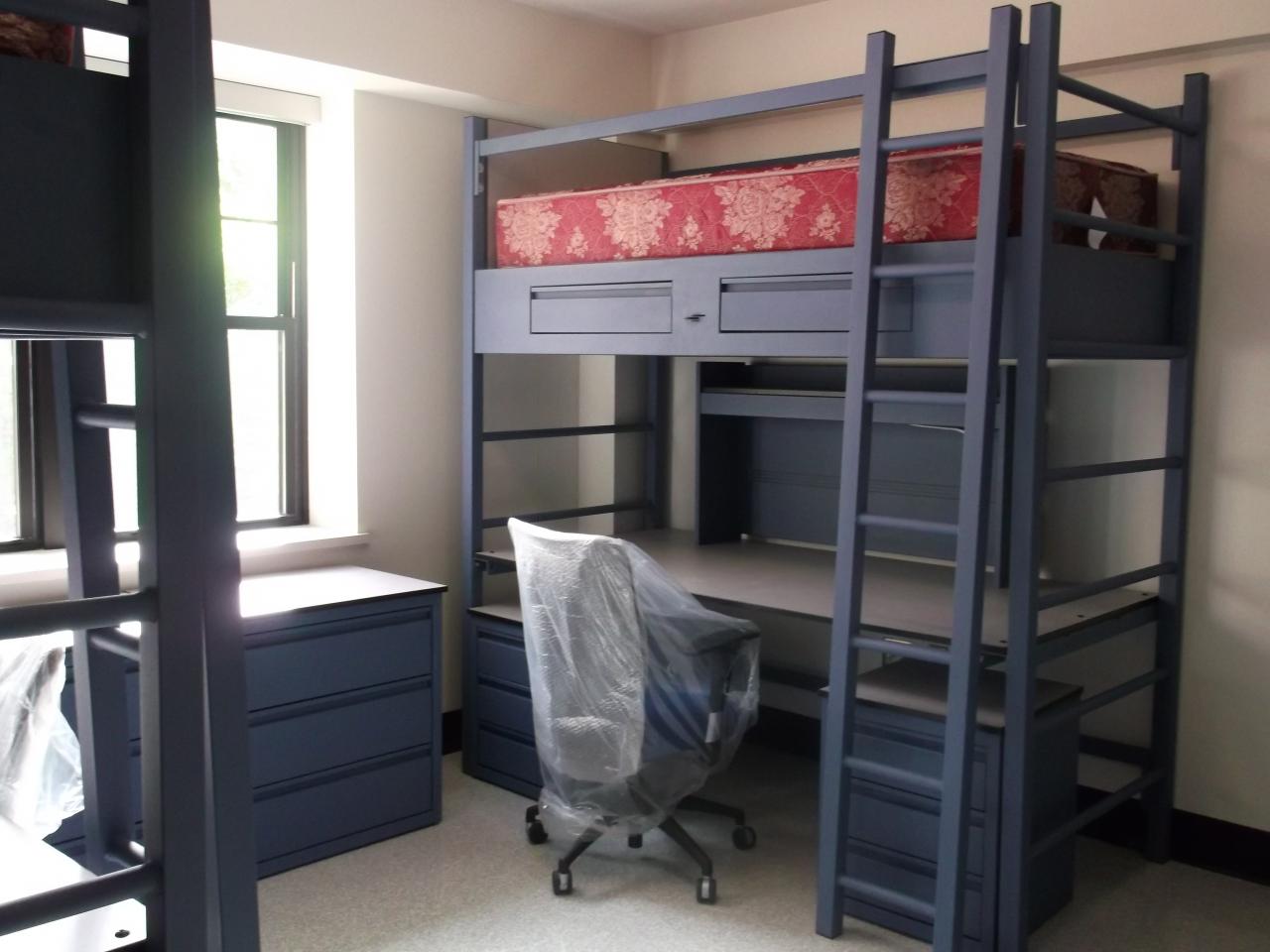 Cleveland hall was the last dormitory to be fully renovated and it provides students with a safe living environment as well as a modern facility.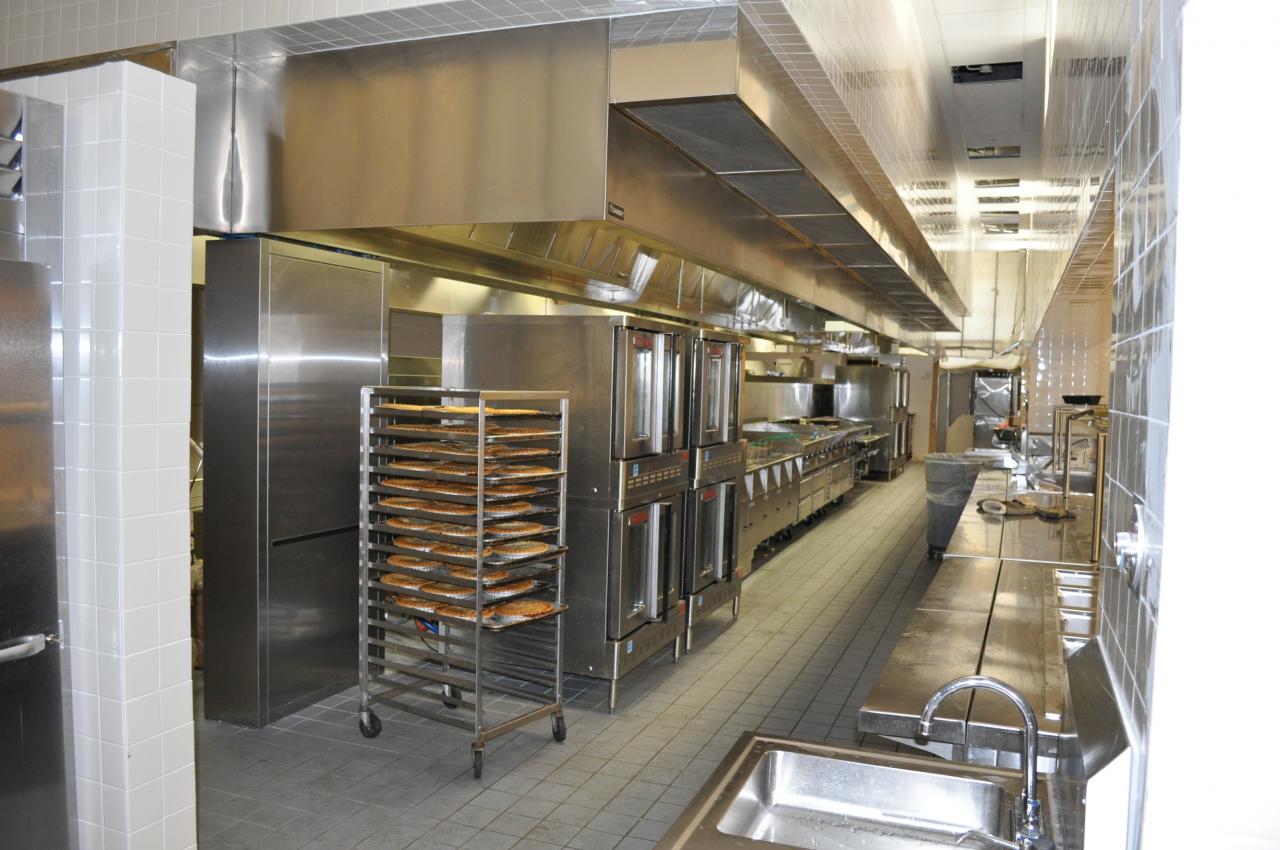 The Delano hall renovation increases energy efficiency, enhances safe food preparation, and promotes the overall well-being of Midshipmen and staff.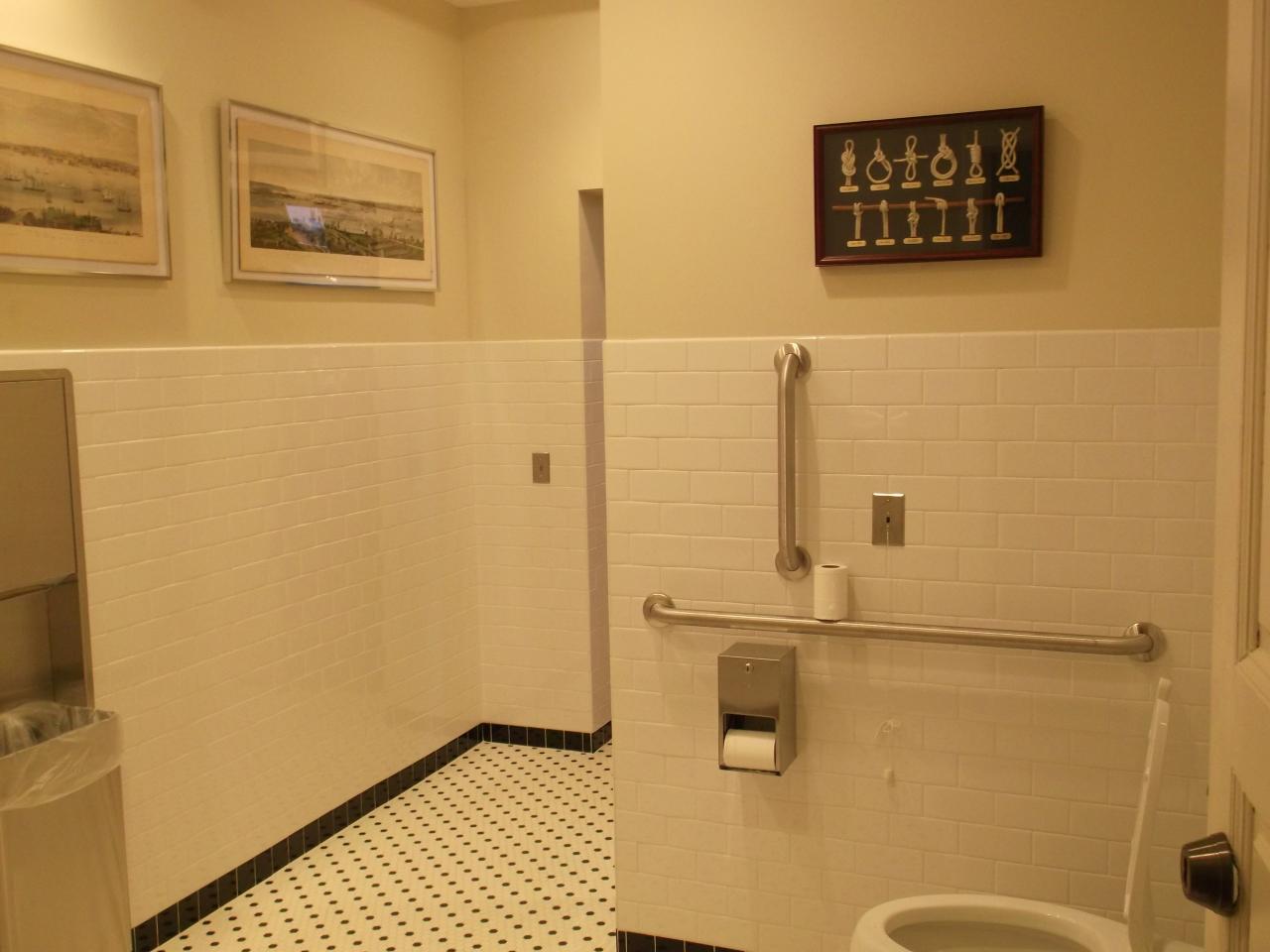 The museum restroom renovation will update the current restrooms and allow appropriate ADA-compliant access.  It will also help ensure the safety of the items housed within the museum from water damage.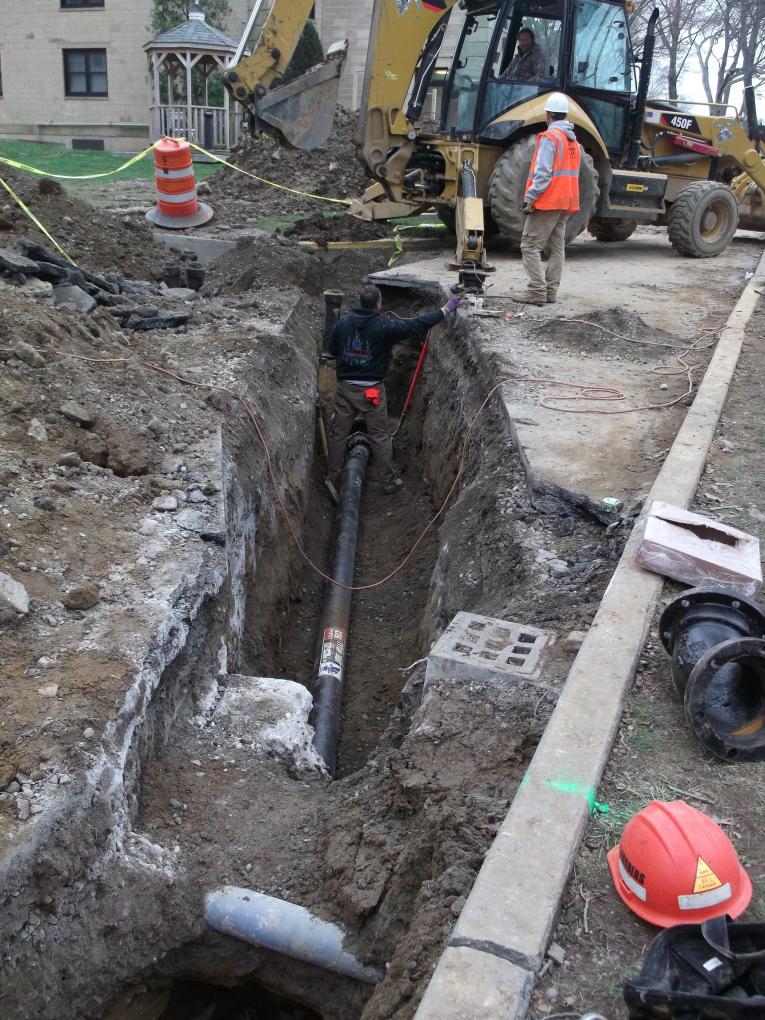 The water main upgrade will enhance safety and promote the overall well-being of students and staff by ensuring all facilities have adequate water pressure and flow to all fire suppression systems throughout the campus.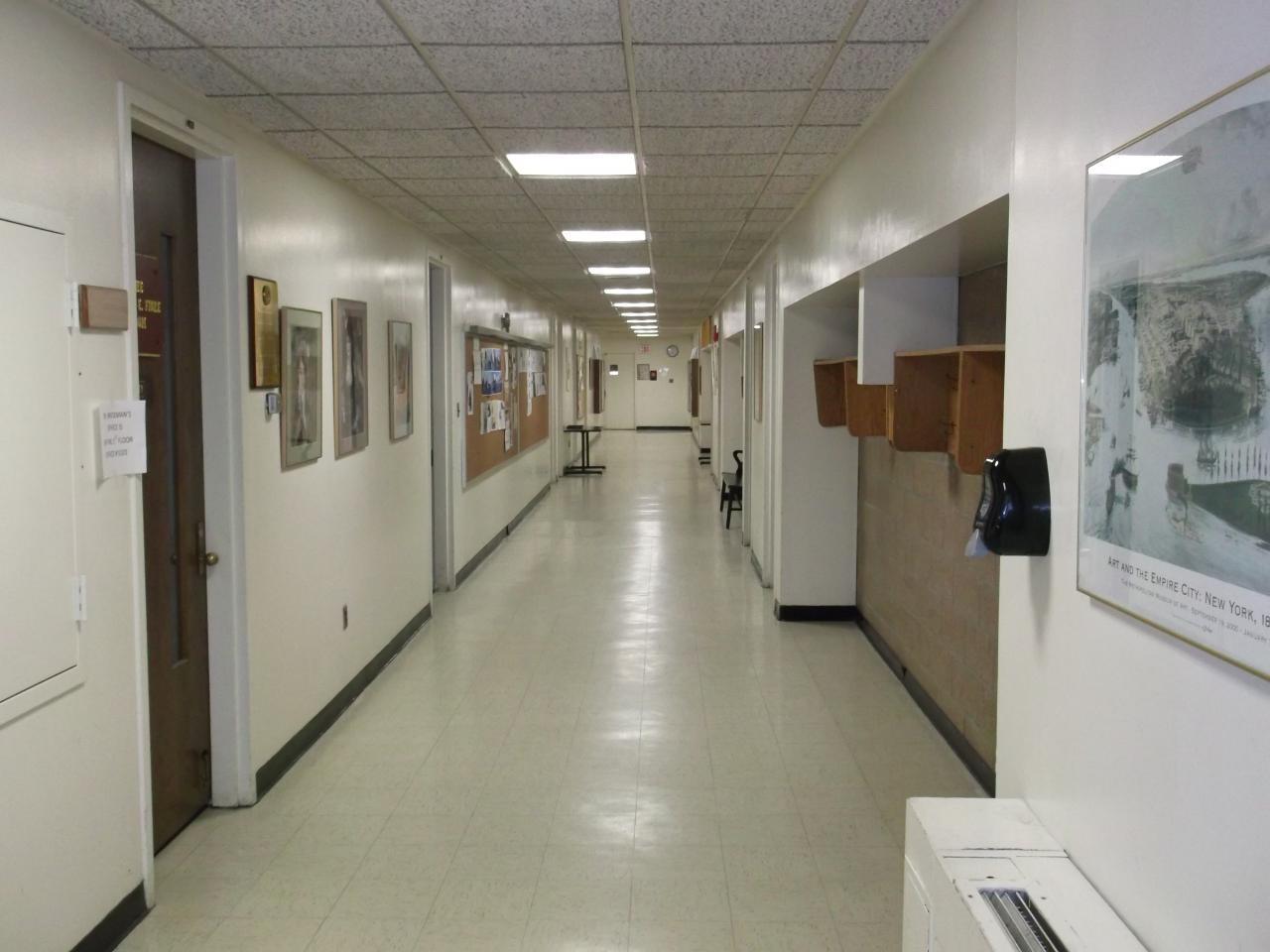 The Samuels hall renovation will provide the students with an up to date academic facility that meets all fire and safety codes and houses state-of-the-art computer simulators.  This will allow the students to receive the best education available in a safe environment with a modernized facility comparable to civilian college campuses.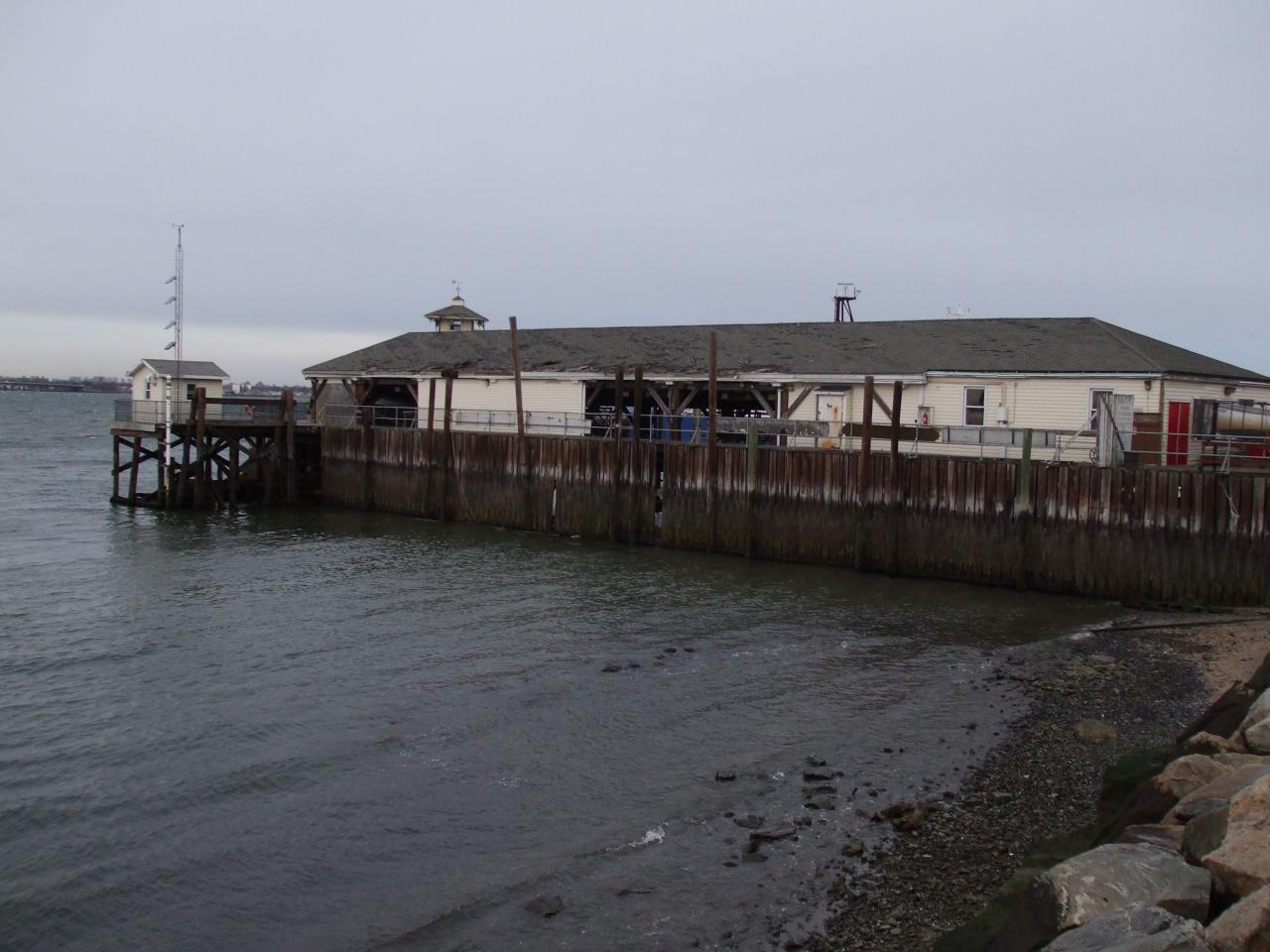 The Crowninshield project will enable the USMMA to demolish a severely deteriorated and potentially hazardous structure and replace it with a structurally sound and safe breakwater with floating piers.
---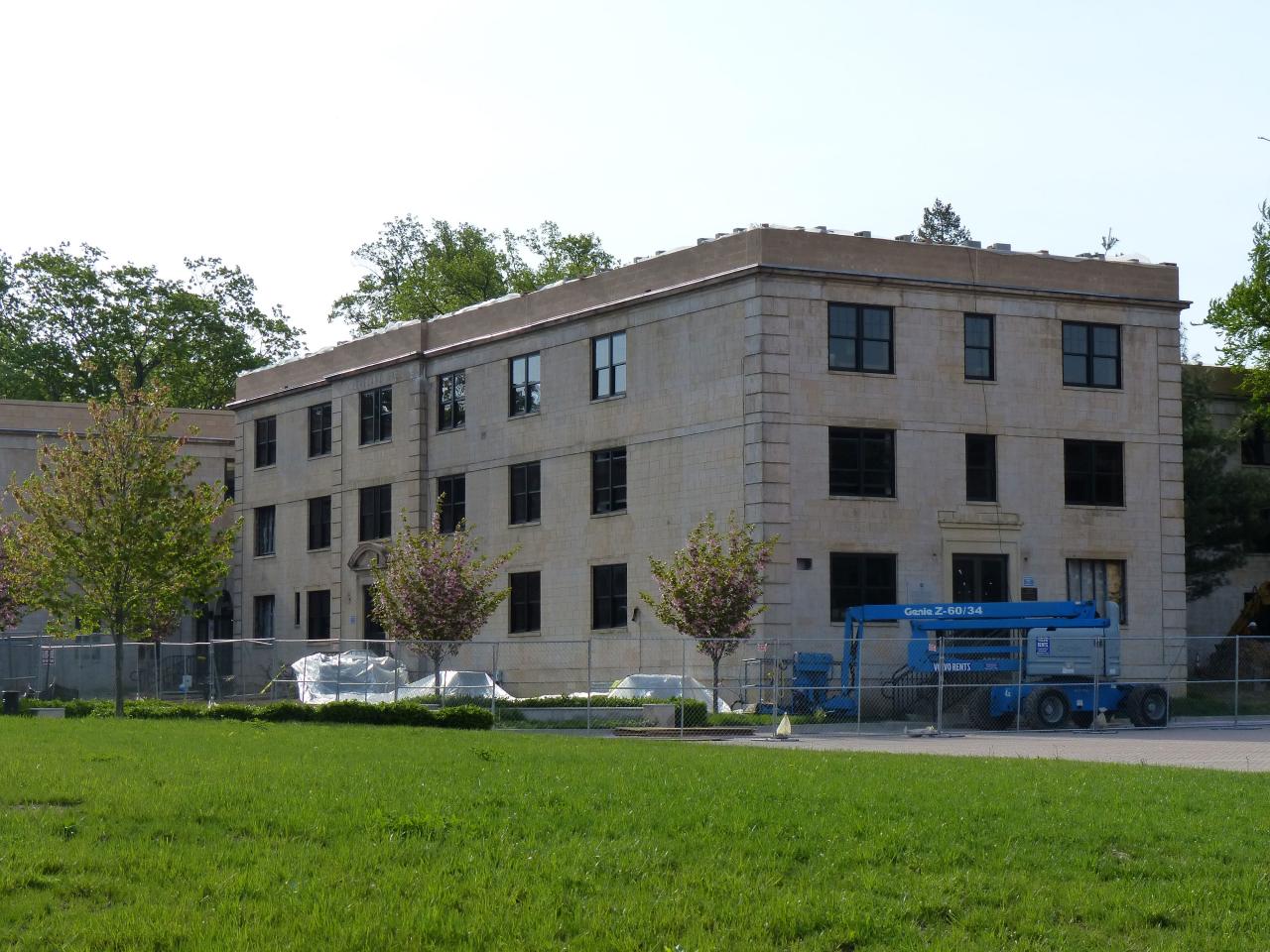 May 2014. New windows are being installed in Cleveland Hall. The last of the six barracks to be renovated looks better every day.
Other Recent Updates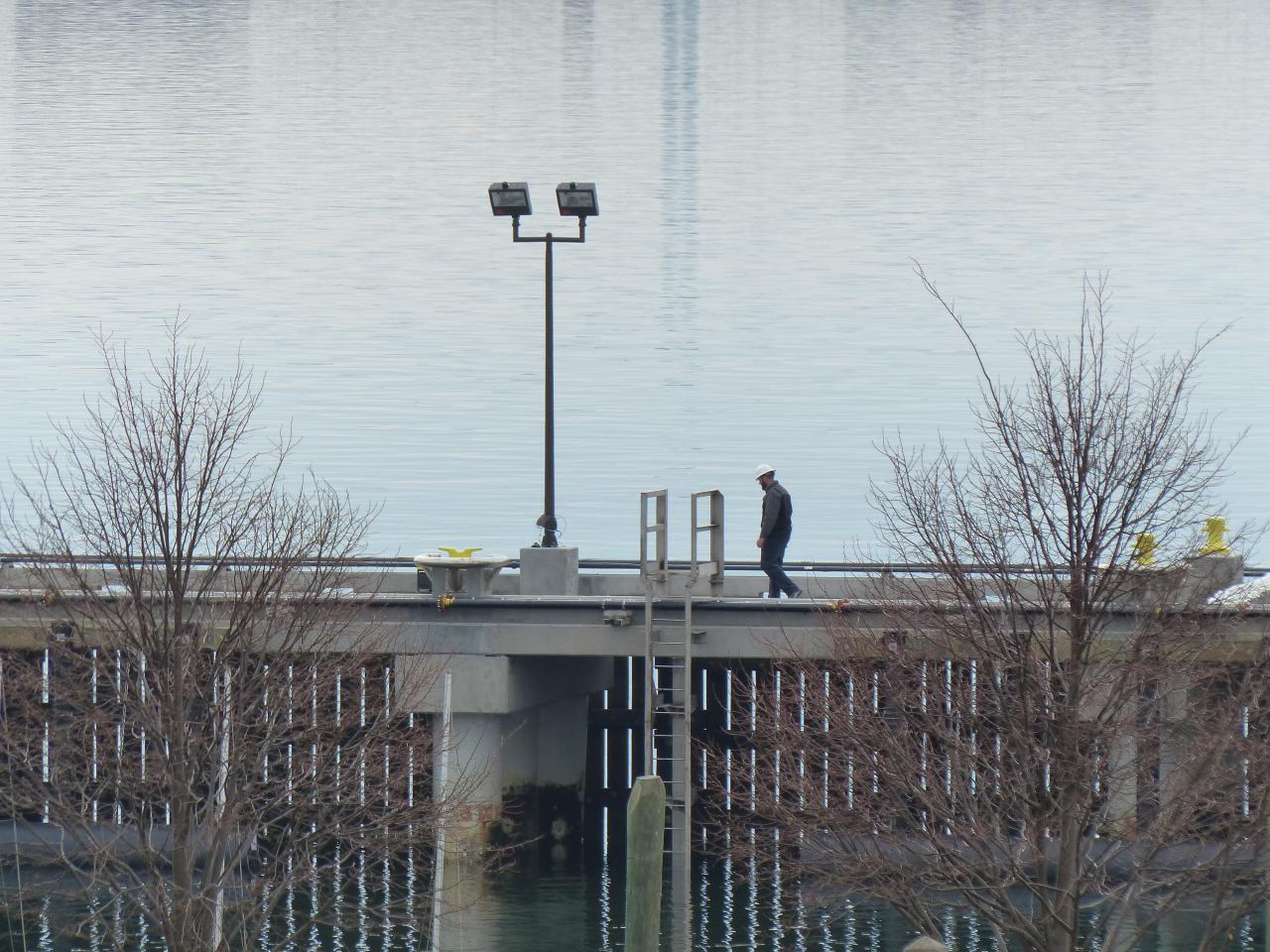 April 2014. Lighting is installed on Mallory Pier, one of the final steps to complete the pier's 16-month-long reconstruction.
---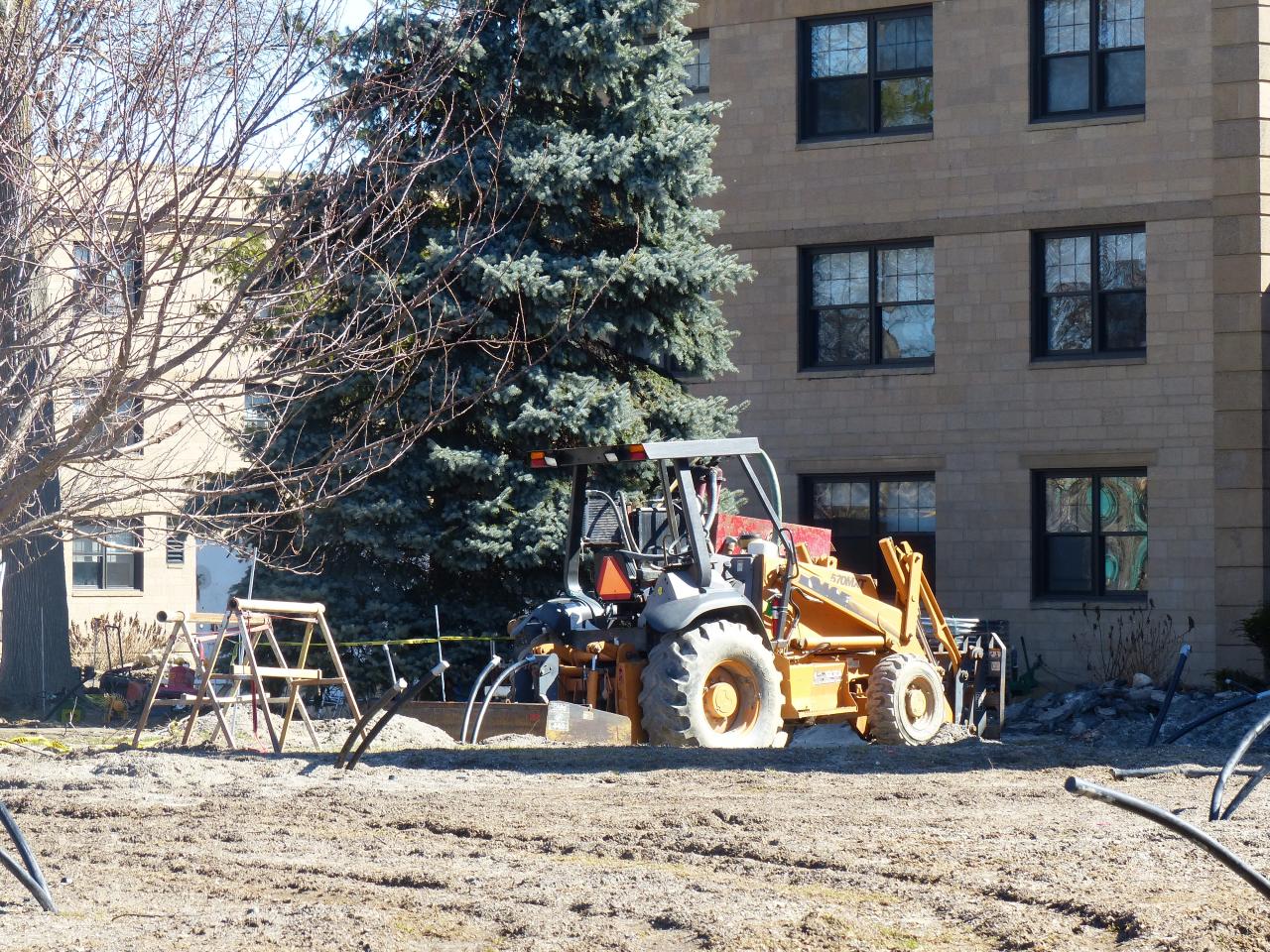 March 2014. Geothermal wells in Truxton Arcade are complete, and the piping to the barracks is being installed.
---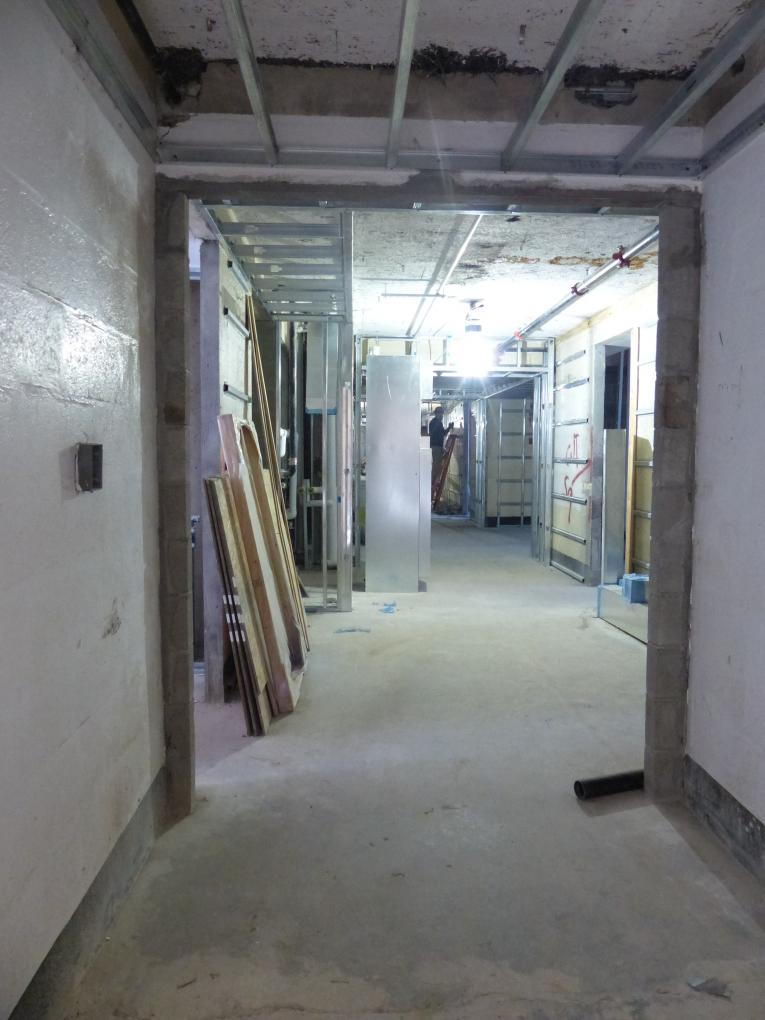 February 2014. Contractors install drywall in Cleveland Hall.
---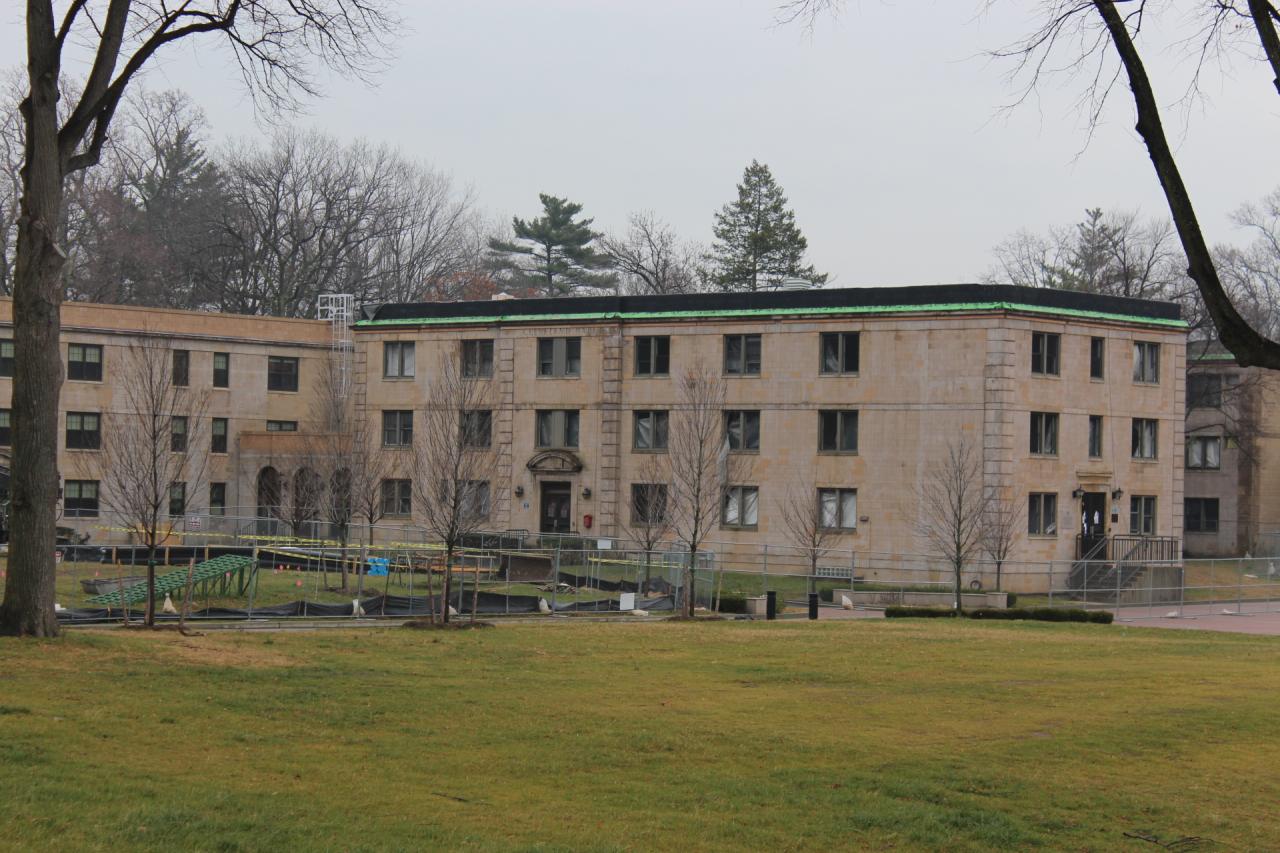 December 2013. During the coldest days of winter, contractors made significant progress on the interior of Cleveland Hall.
---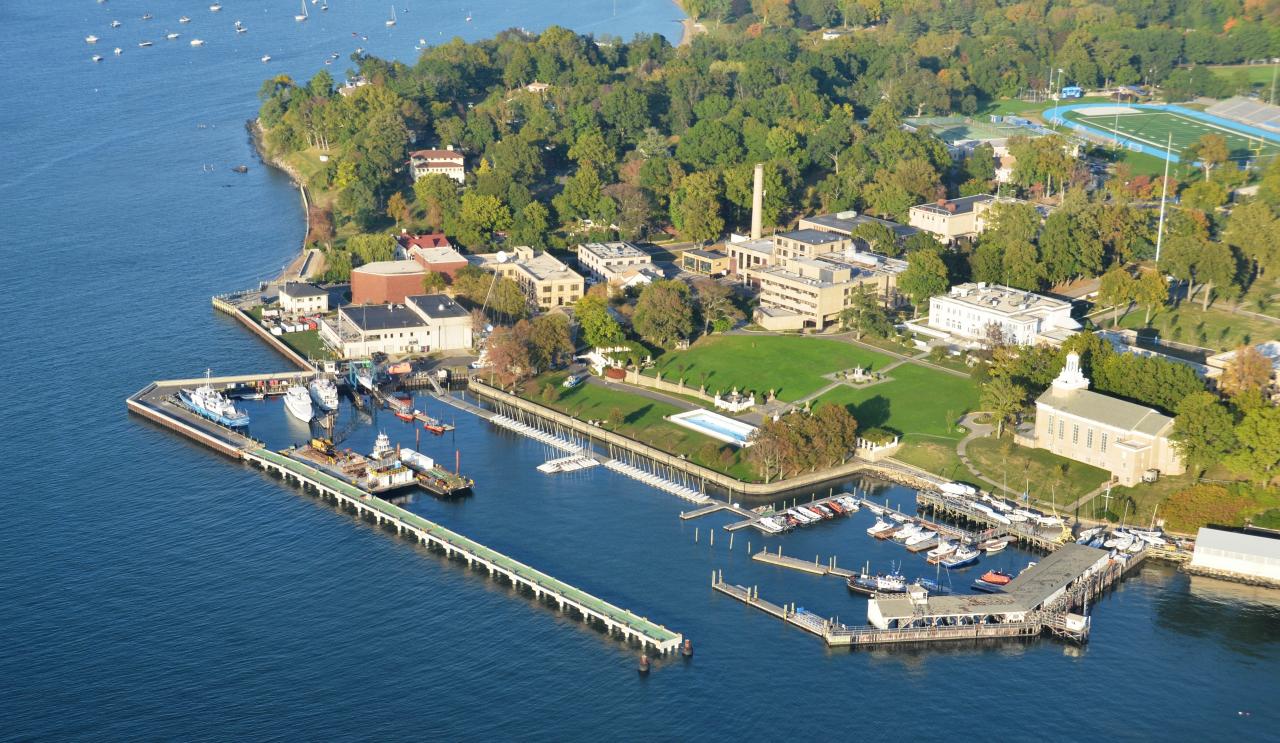 November 2013. Mallory Pier continues to make significant progress and will be ready when the T/V Kings Pointer returns in the spring. The Academy's newest training vessel left Florida last weekend and arrived at the James River.  This was the first of many training voyages before she arrives at her home port in Kings Point.
---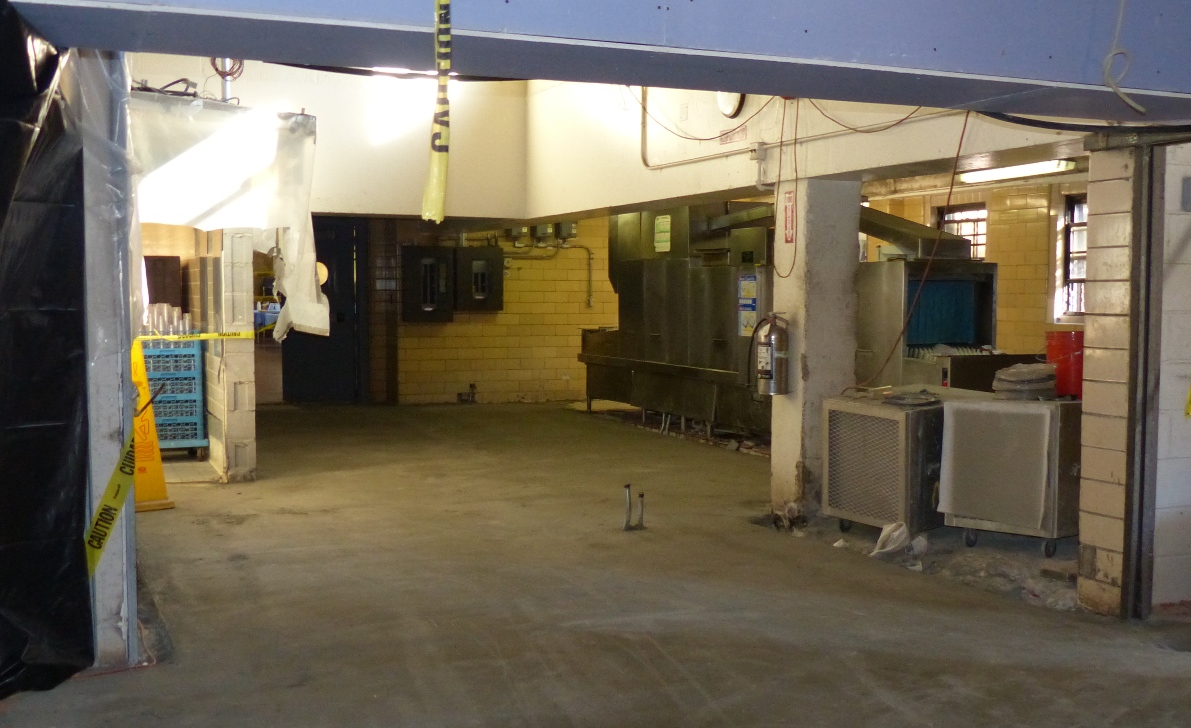 October 2013. Contractors took advantage of the Academy's fall break and installed new stonework and tiles in Delano Hall. This week they began laying concrete in the new dishwashing station.
---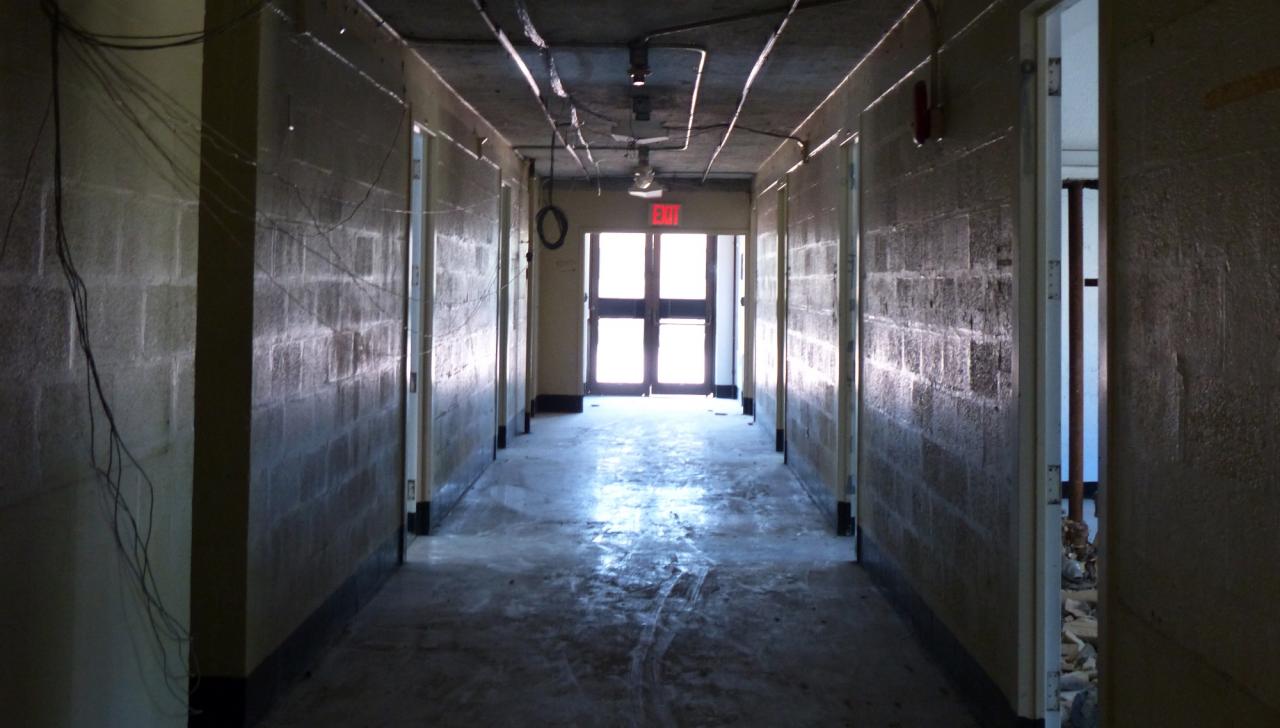 September 2013. The demolition phase of the Cleveland Hall renovation is nearing completion. Rooms and public spaces have been gutted in preparation for the facelift and upgrades that will take place over the next few months. The renovation is scheduled to be completed by September 2014.
---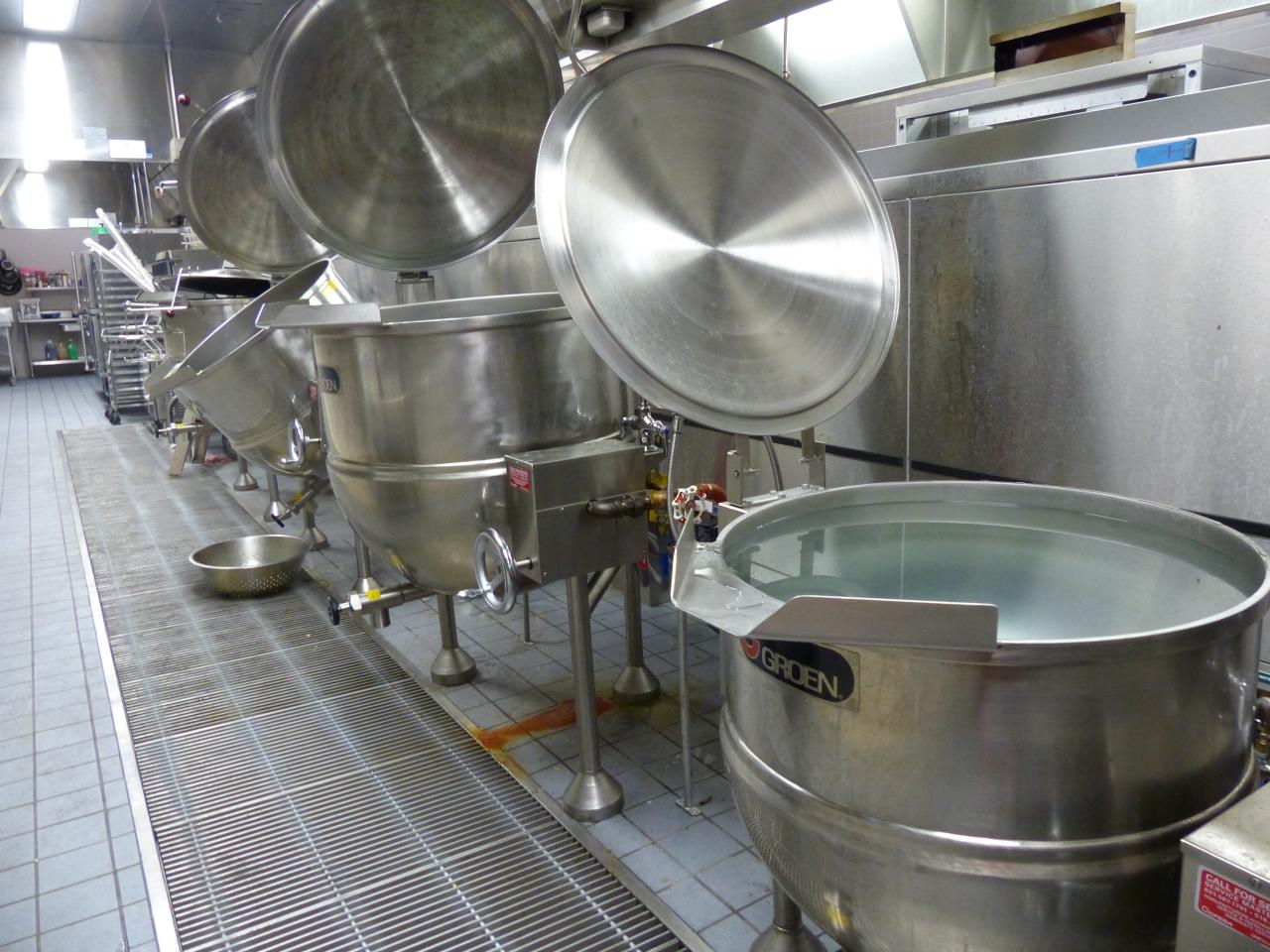 August 2013 New industrial-sized kettles have just been installed in Delano Hall.  Even during these hot August days, midshipmen are very happy to see that soup and pasta dishes are back on the menu.
---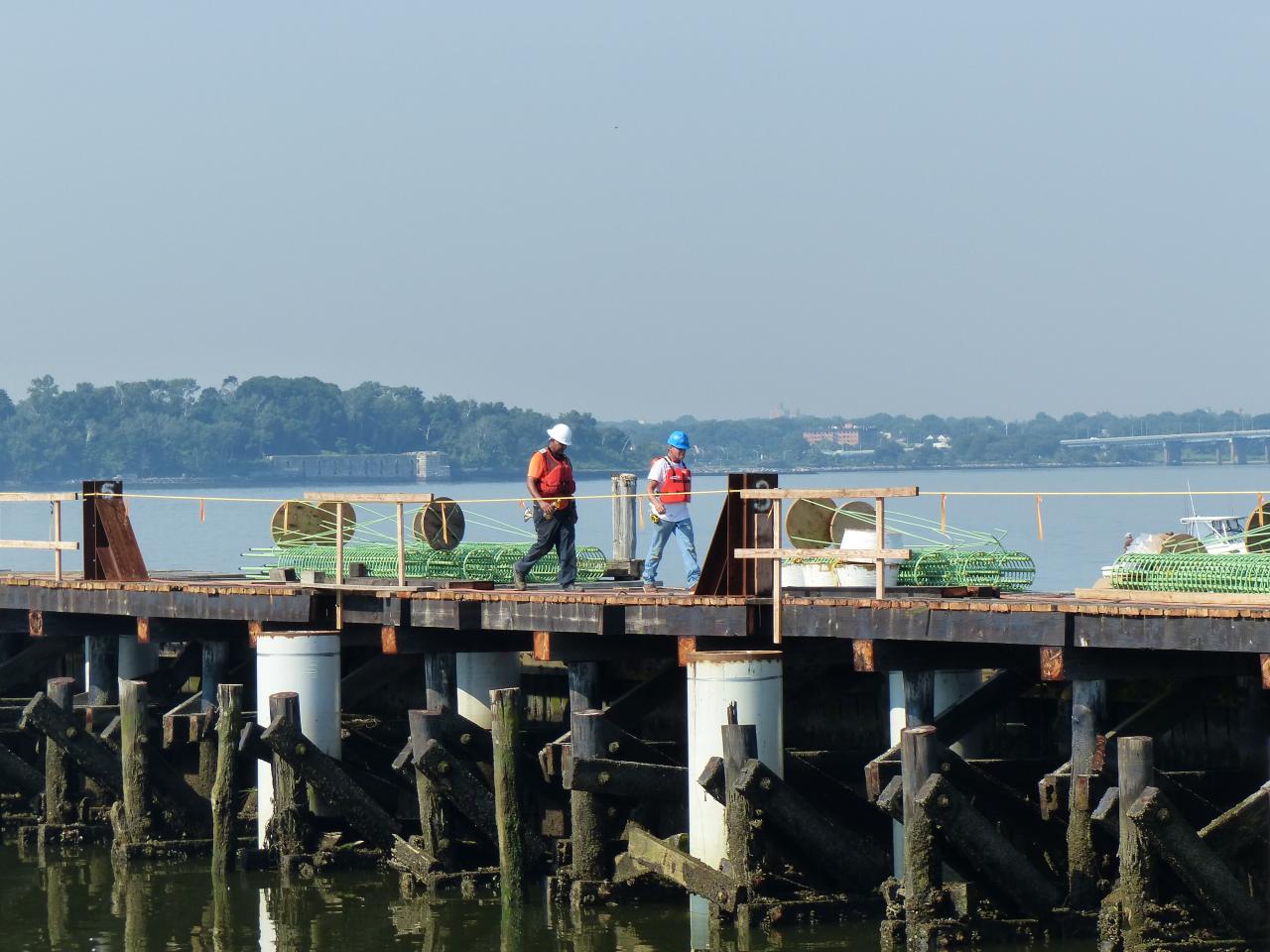 July 2013 Construction at Mallory Pier has been ongoing for several months.  This week, contractors dropped reinforced steel cages onto the dock pilings increasing their tensile strength. Once the new pier is completed these rebar cages will tie into the concrete deck, making the new structure resistant to future storms.
---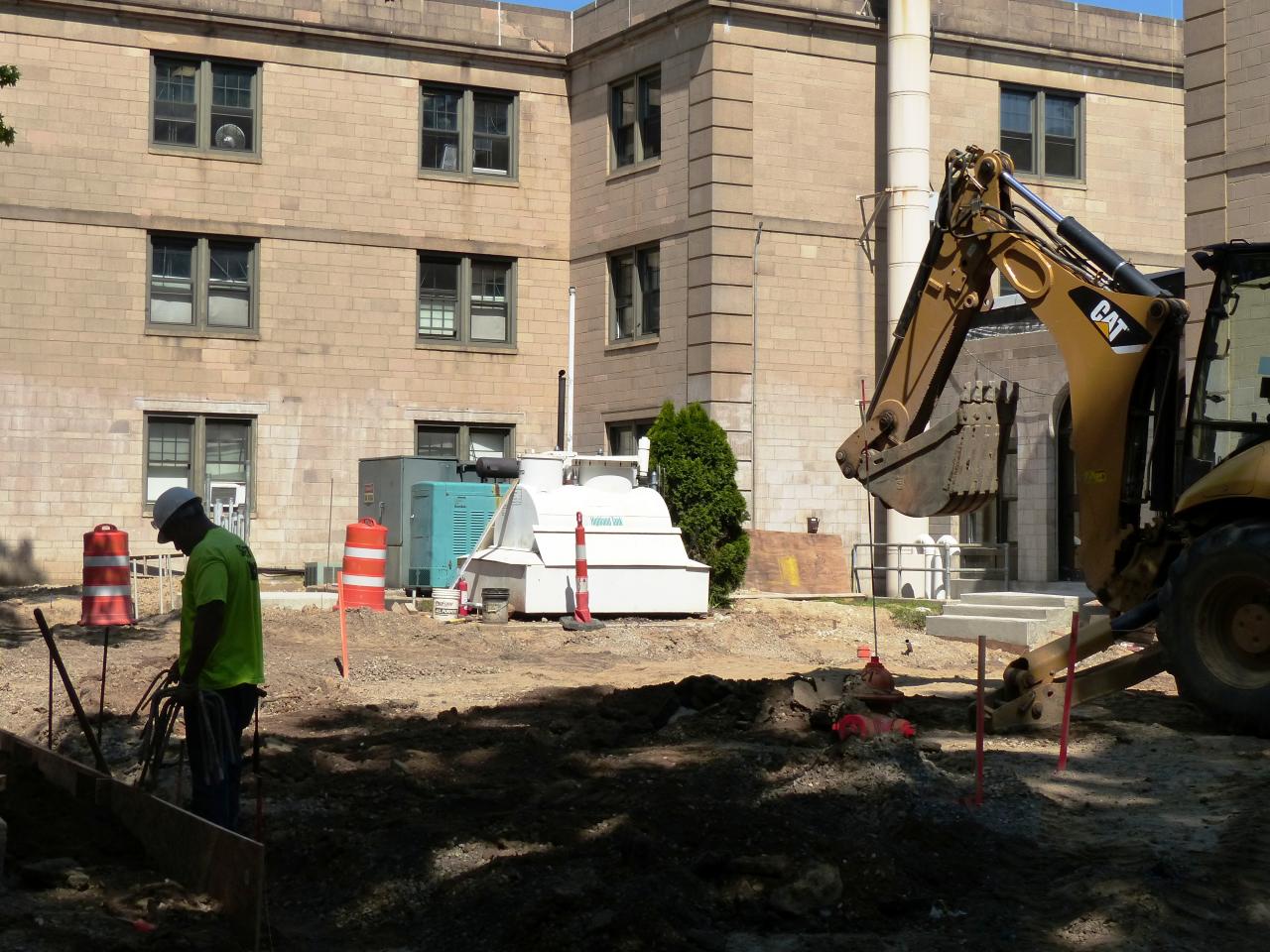 July 2013 Following a beautiful Fourth of July Weekend, contractors are back to work at Kings Point.  Today, contractors are working on the new roadway and generator installation between Rogers and Cleveland Halls. Once the old generator is replaced and new diesel lines are connected, new walkways will be installed.  This project should be completed by the end of the month.
---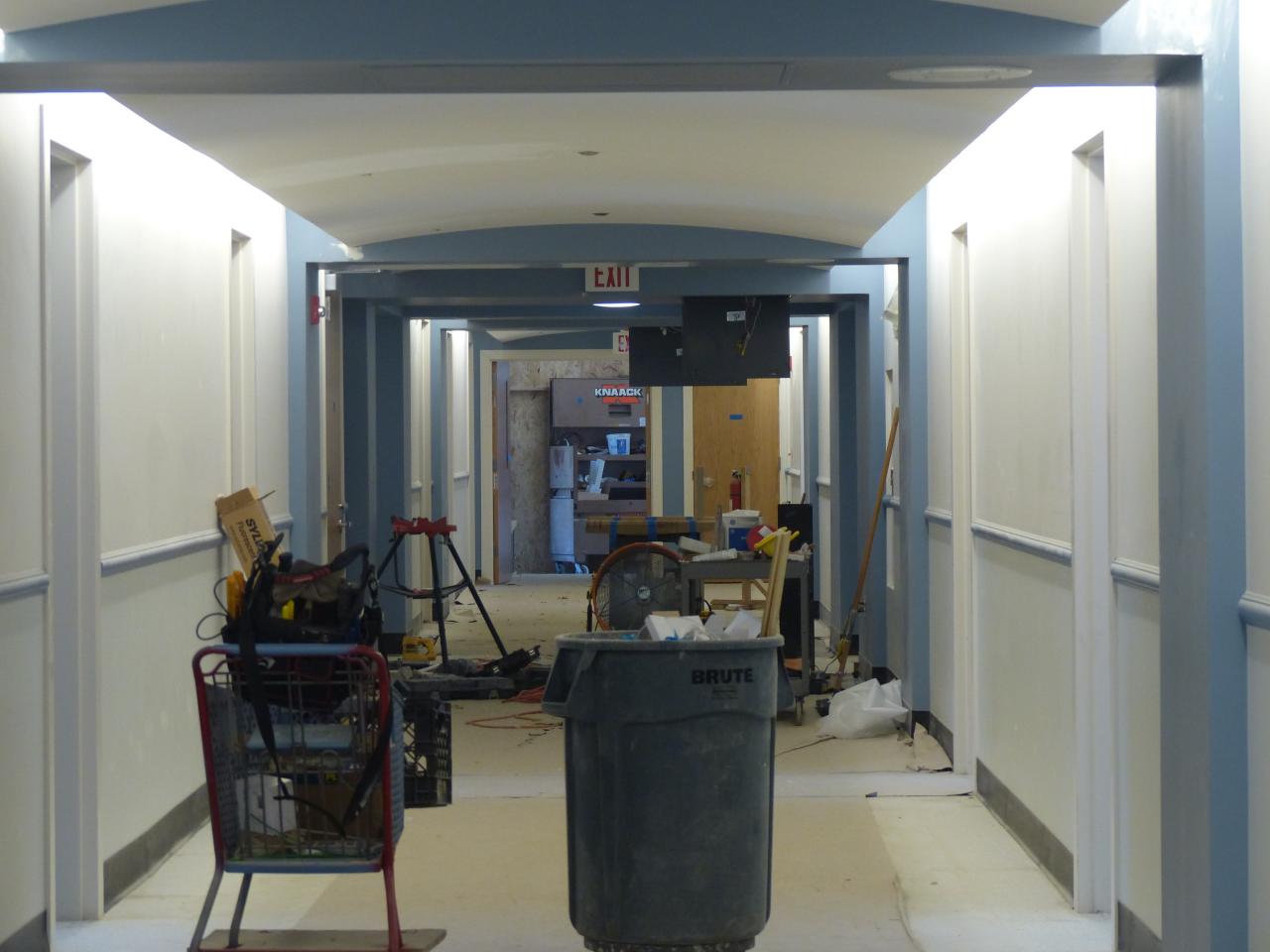 June 2013 Rogers Hall, the fifth of six barracks buildings to undergo renovations is near completion, leaving only Cleveland Hall. Midshipmen will return from summer break to find; new furniture layouts for two-person dormitory rooms using USMMA standard metal furniture, floor-mounted heat pump air conditioning and heating, wall partitions with reduced sound transmission, and impact-resistant gypsum board.  New plumbing fixtures and accessories with new ceramic tiles and wall finishes will be installed in the community restrooms.  A new fire protection system will be installed throughout the building to include smoke and carbon monoxide detectors.  The new barracks will ensure a safe, comfortable and welcoming environment for our midshipmen.
---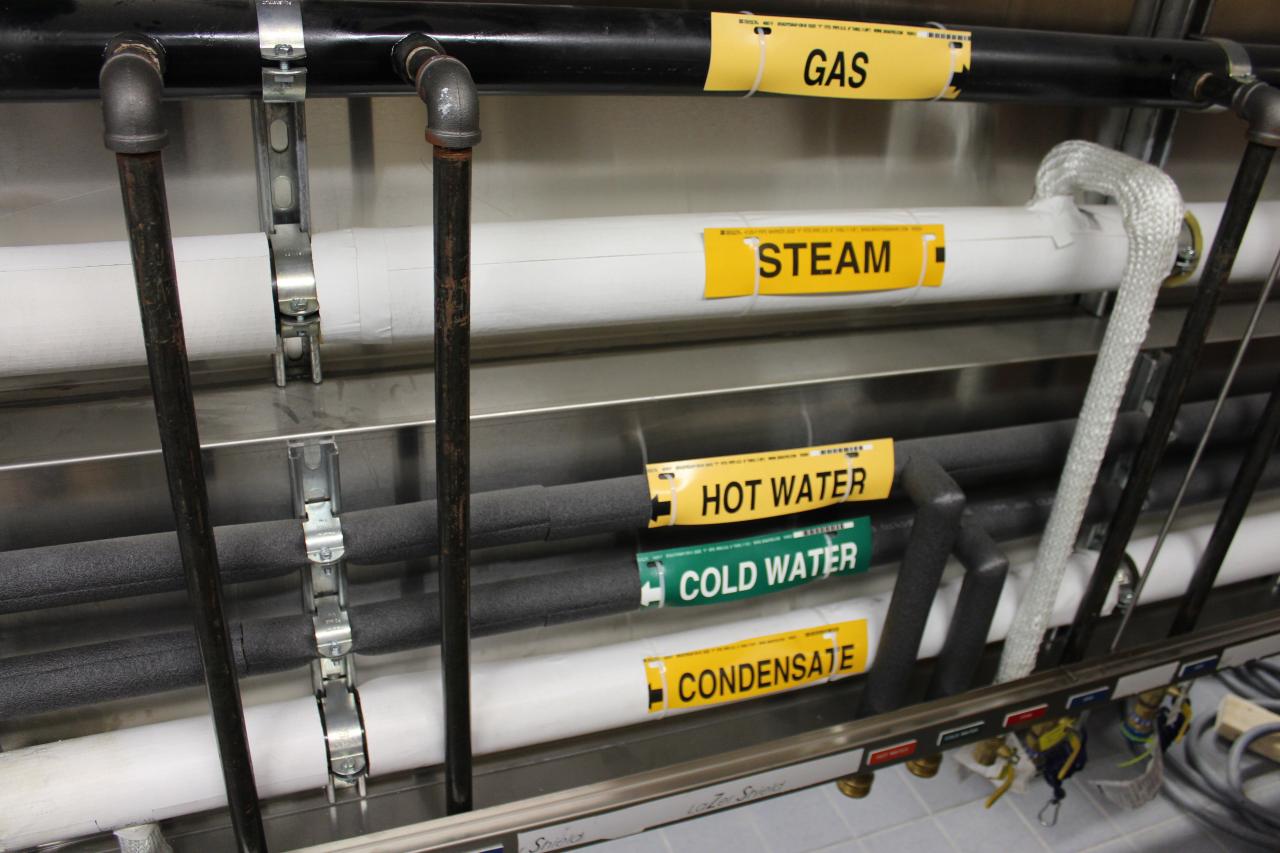 June 2013 While the Regiment of Midshipmen are enjoying summer break, renovations to Delano Hall are gaining momentum.  Crews are currently upgrading equipment, appliances and finishes.  Electrical and plumbing upgrades have been included to support the modern facilities.  Once completed, these renovations will increase energy efficiency, enhance safe food preparation, and promote the overall well-being of midshipmen and staff. 
In the photo above, while piping systems are installed, Delano Hall resembles a ship's engine room.