Construction Updates
Progress in our Capital Improvement Program
Jan. 2020 Update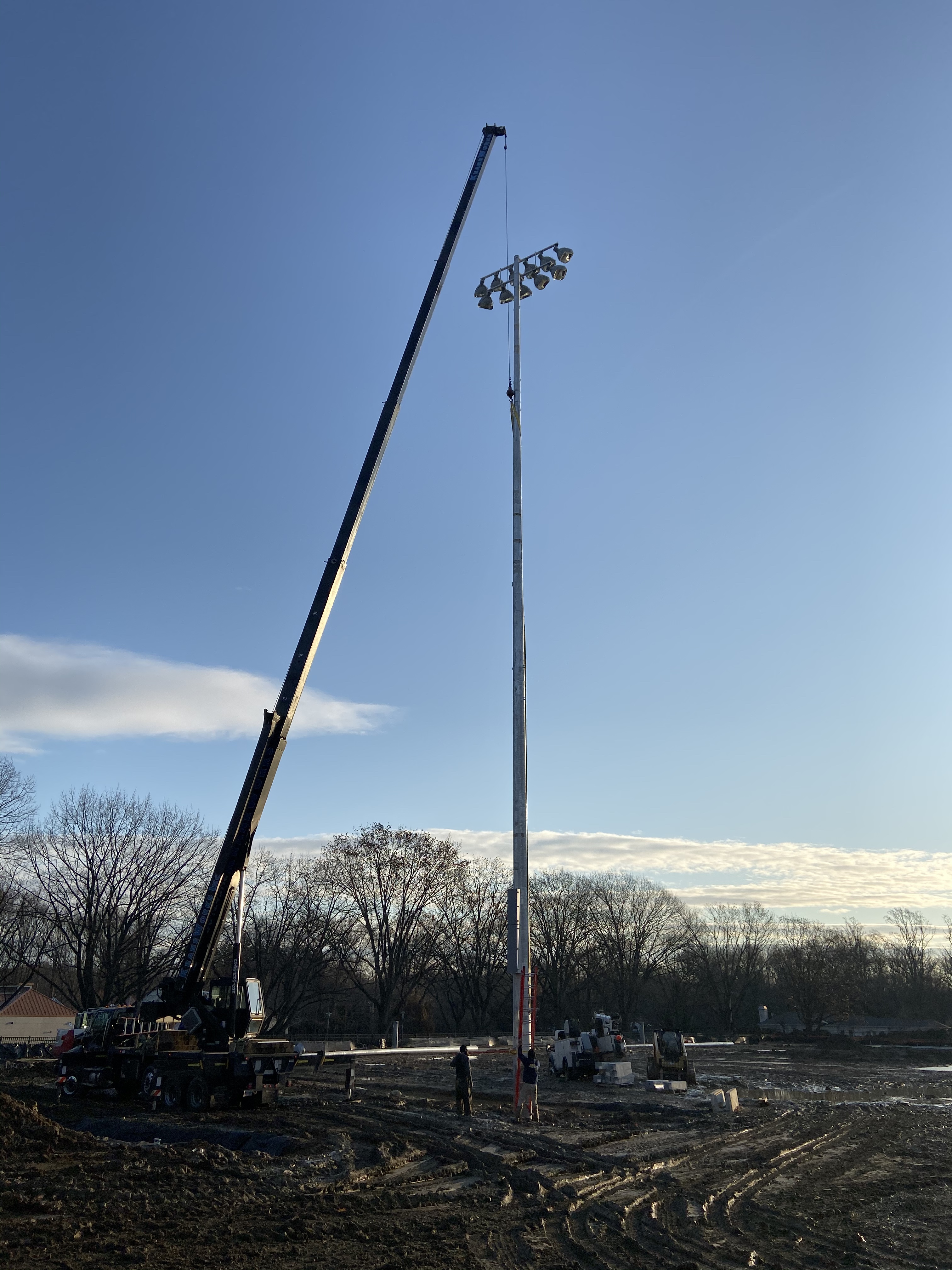 The Lower Roosevelt Field project, when completed in early 2020, will be a centerpiece in local collegiate athletics and we are looking forward to placing it into operation. The project will provide appropriately appointed facilities for our baseball and soccer teams.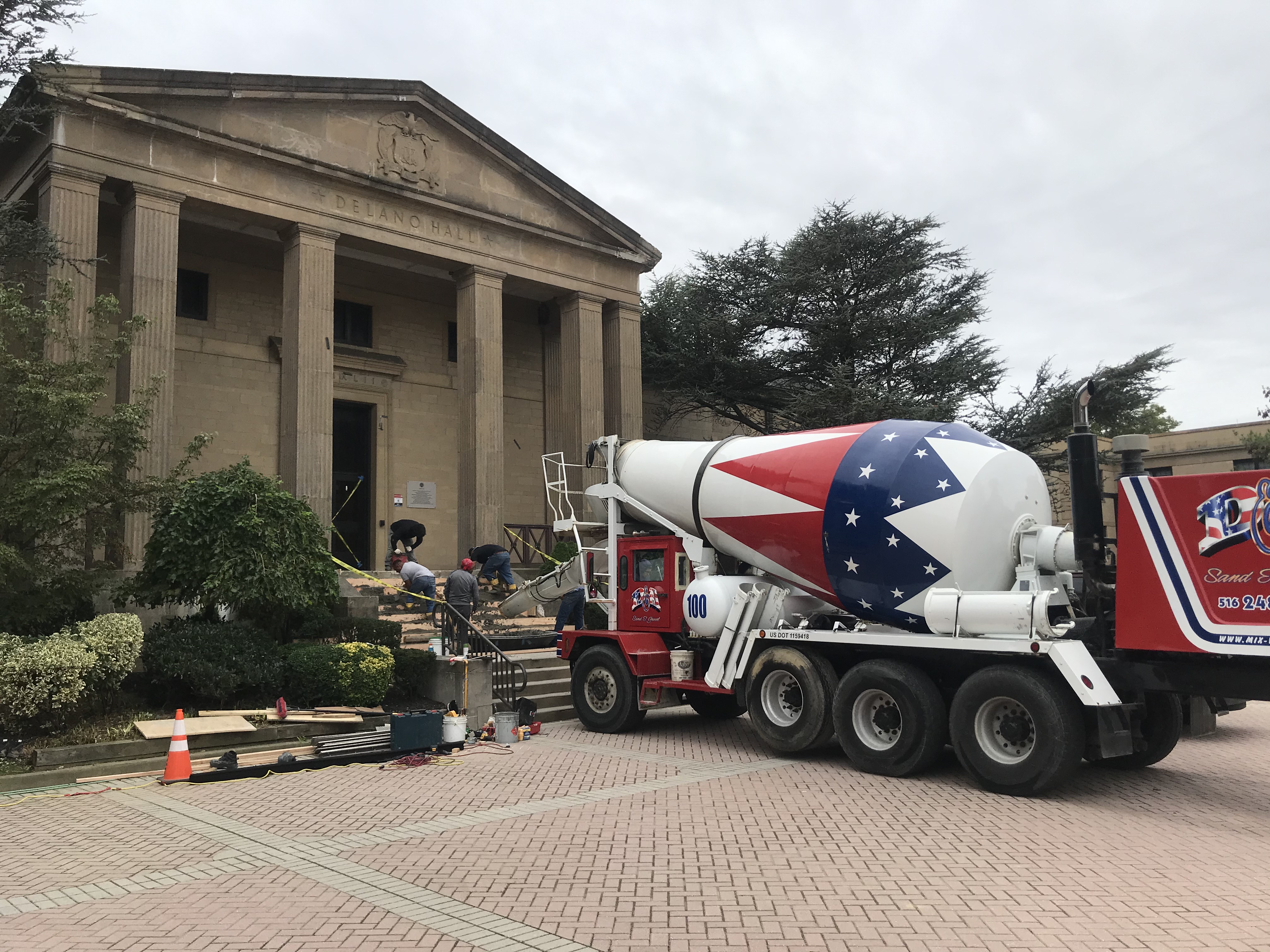 This past year saw all the steps and staircases leading into the barracks areas repaired or replaced, which will increase safety for the Regiment of Midshipmen.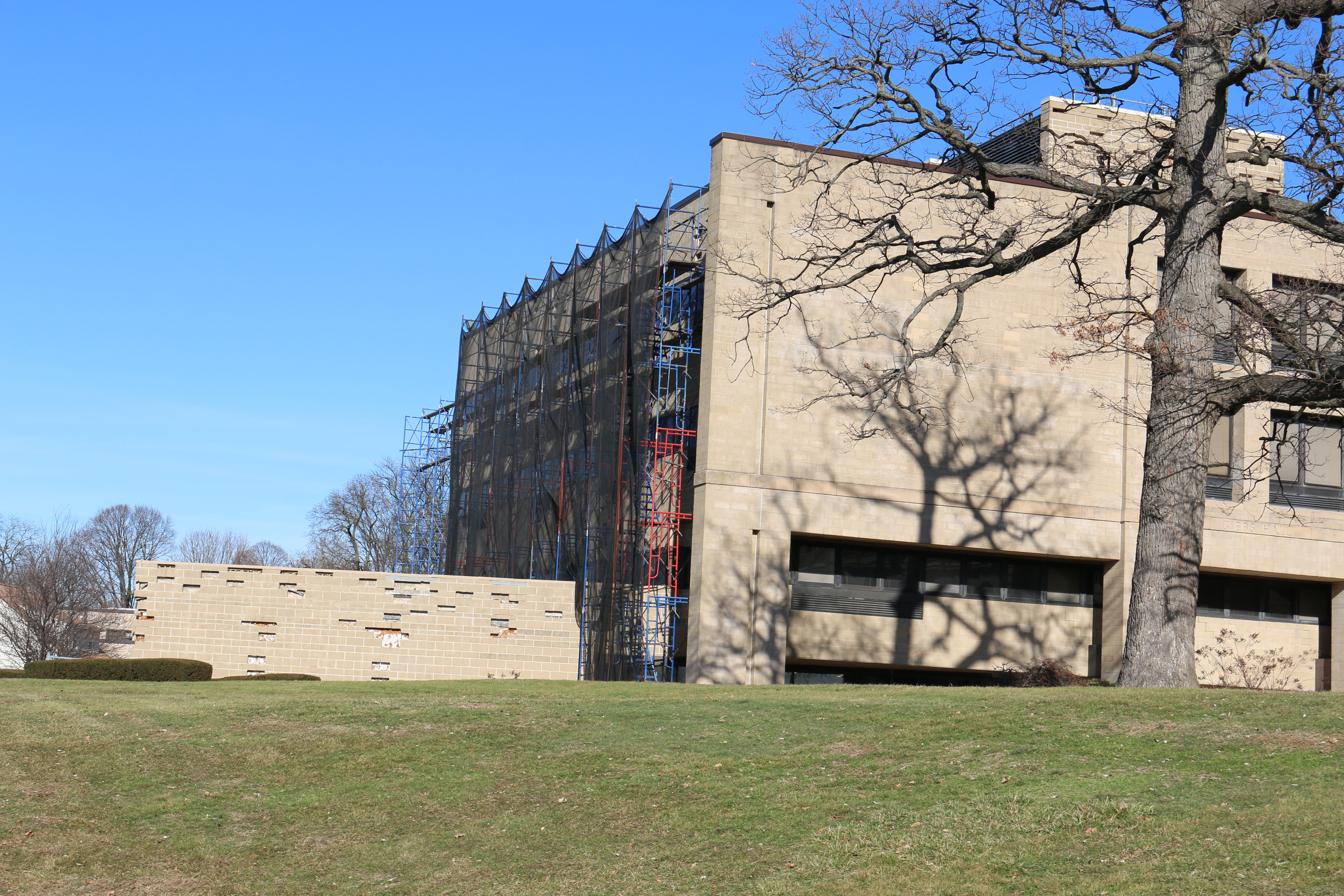 We are hard at work with window replacement and masonry re-pointing on the Fulton-Gibbs complex and we expect it to be completed in early 2020.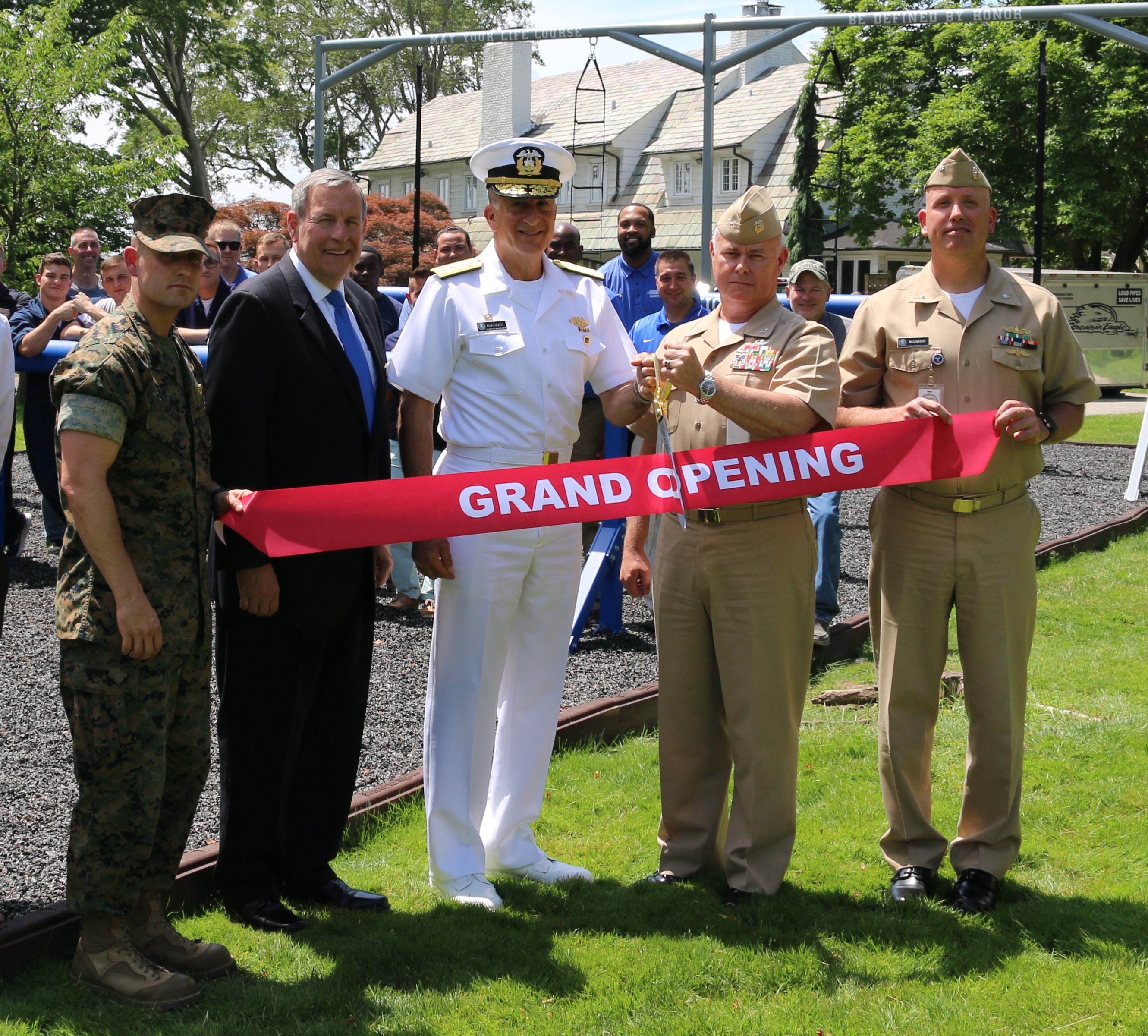 The new Obstacle Course, located behind Patten Health Clinic on campus, is now open for training. The 15, shipboard-inspired obstacles will test the strength, endurance, coordination and confidence of every midshipman. The Class of 2023 was the first group to train on the course.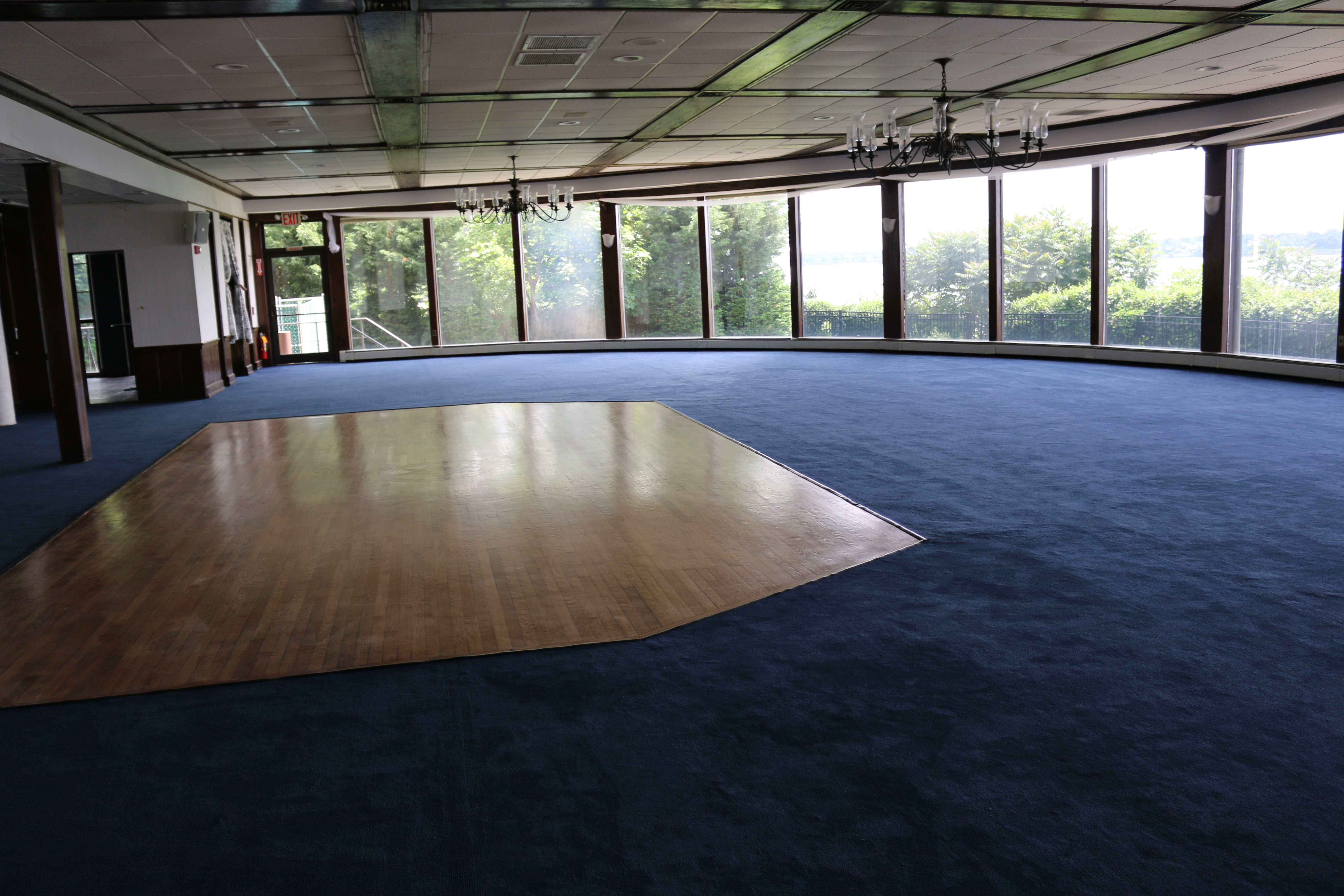 In 2019, we were able to do some partial renovation work in Melville Hall that included replacement of ceilings, new carpet, flooring, and paint. We hope to do some additional work to bring the galley back up to code in 2020.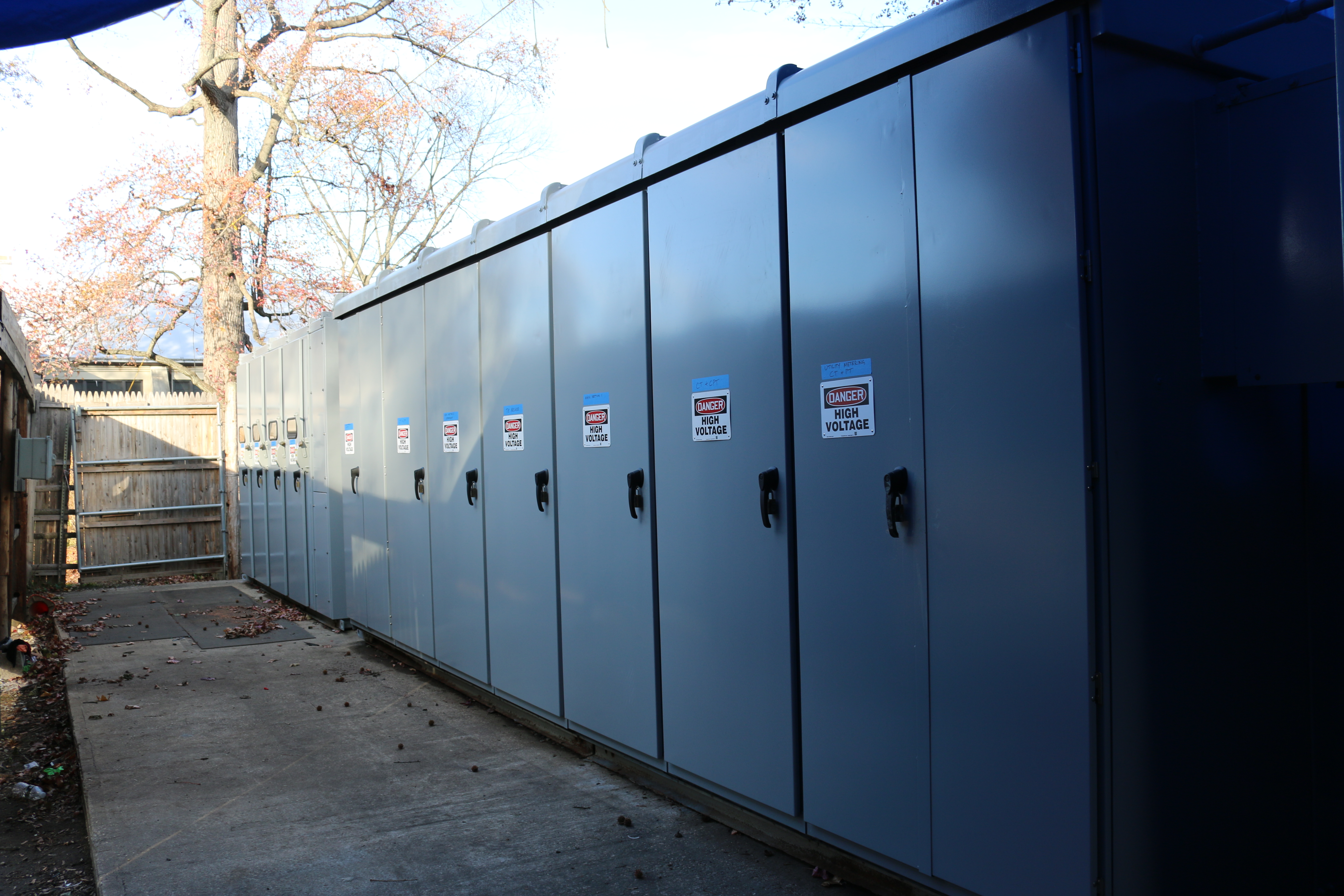 Upgrades to the 75-year-old electrical power grid at USMMA have been ongoing since the summer power failure of 2018. The project is nearly complete. New underground cable loops have been installed, and these brand new switch gears are a visible sign of the upgrades. This newer, stronger power capability should respond well to the modern power demands of 2020 and beyond, while increasing quality of life for the Academy community.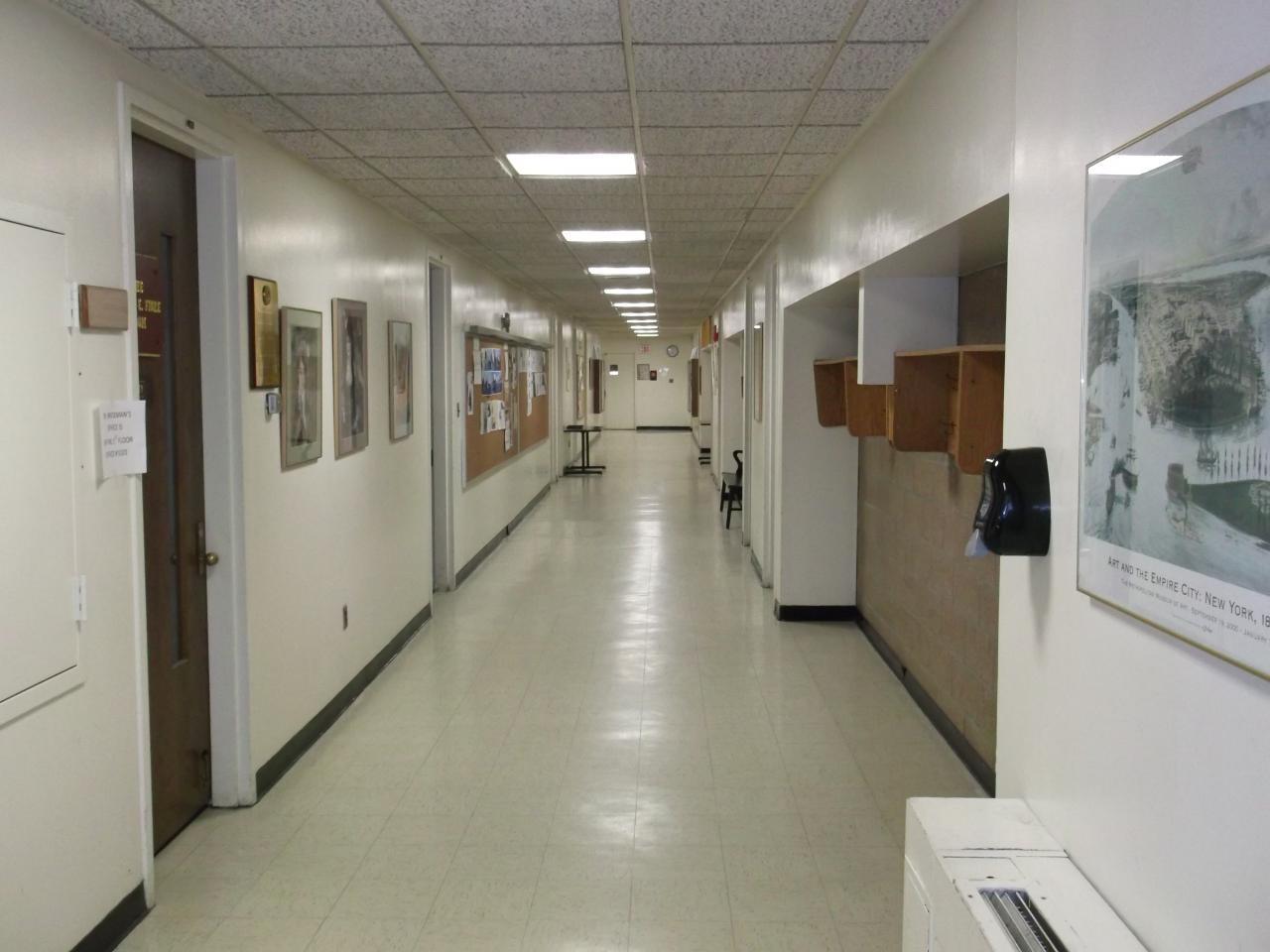 The Samuels Hall renovation will provide the students with an up to date academic facility that meets all fire and safety codes and houses state-of-the-art computer simulators. This will allow the students to receive the best education available in a safe environment with a modernized facility comparable to civilian college campuses. The renovation is next in the order of academic building upgrades; we have to cycle through academic buildings in single project increments in order to maintain adequate space to continue with academics.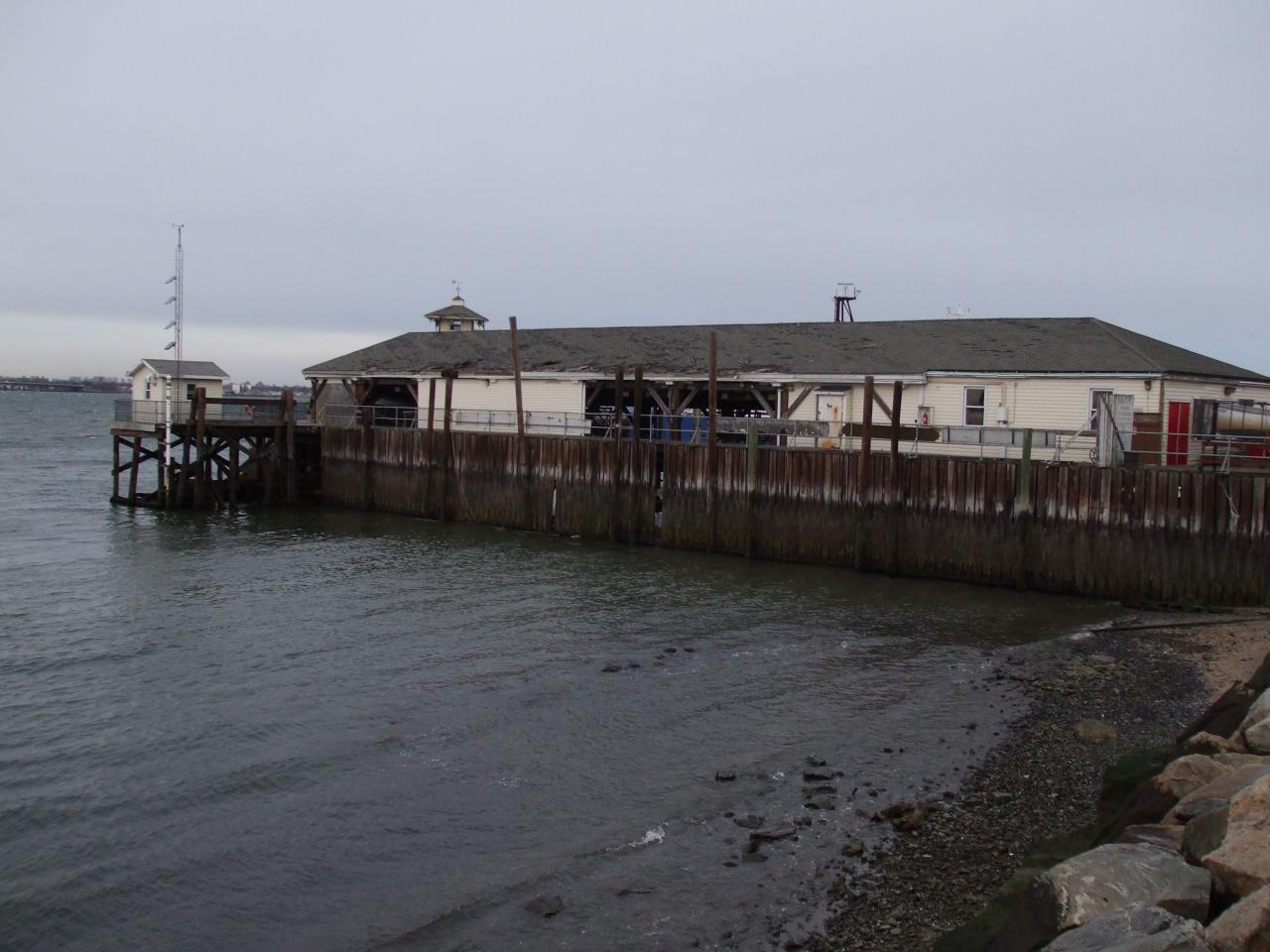 The CrowninShield/Cressy Pier effort is in the final stage of design and we will begin demolition and construction in late 2020 or early 2021. The project will enable us to demolish a severely deteriorated and potentially hazardous structure and replace it with a structurally sound and capable alternative academic space.
---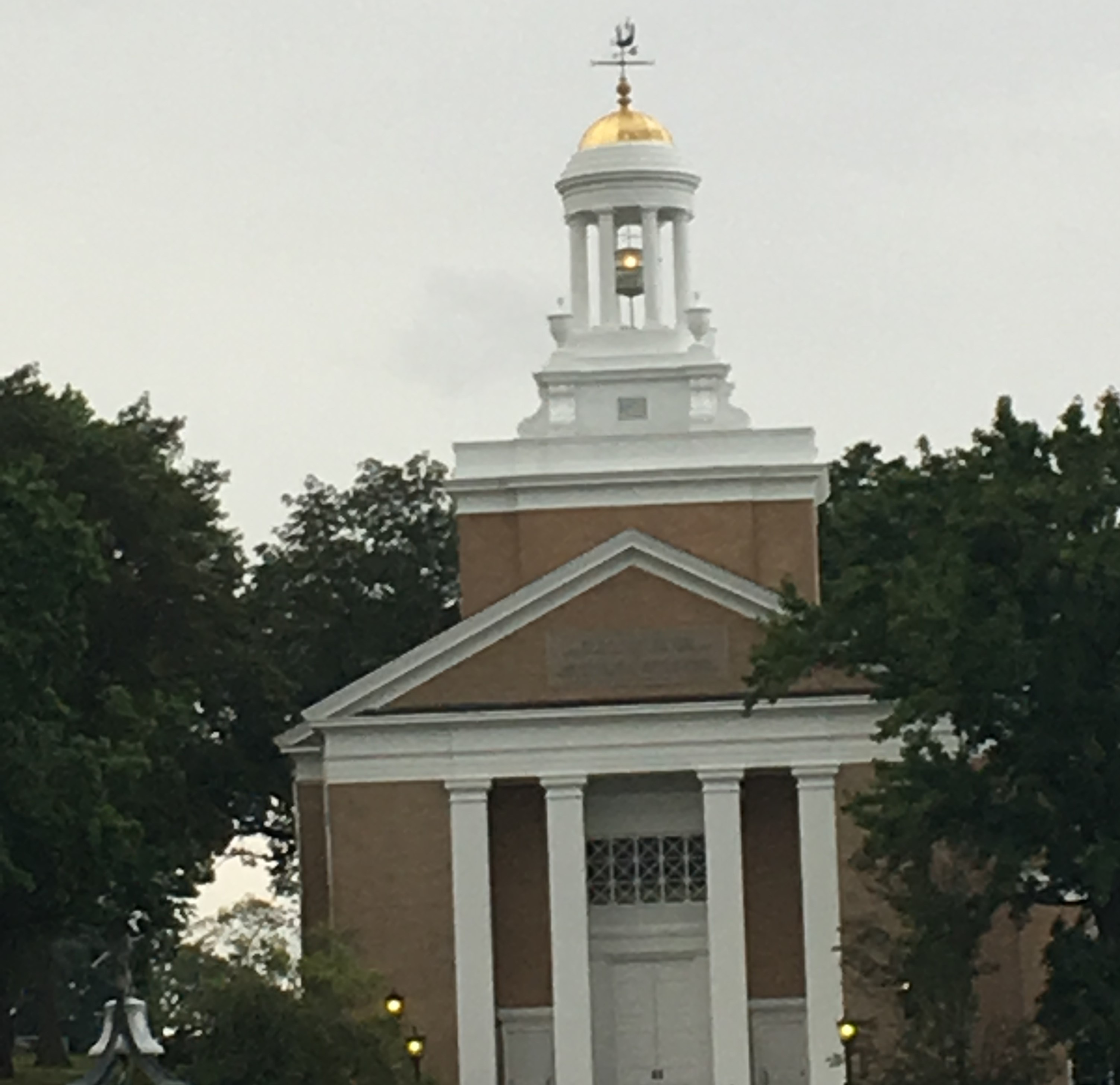 Renovation of the lower chapel spaces is nearly complete, and included putting the beacon in the steeple back into service.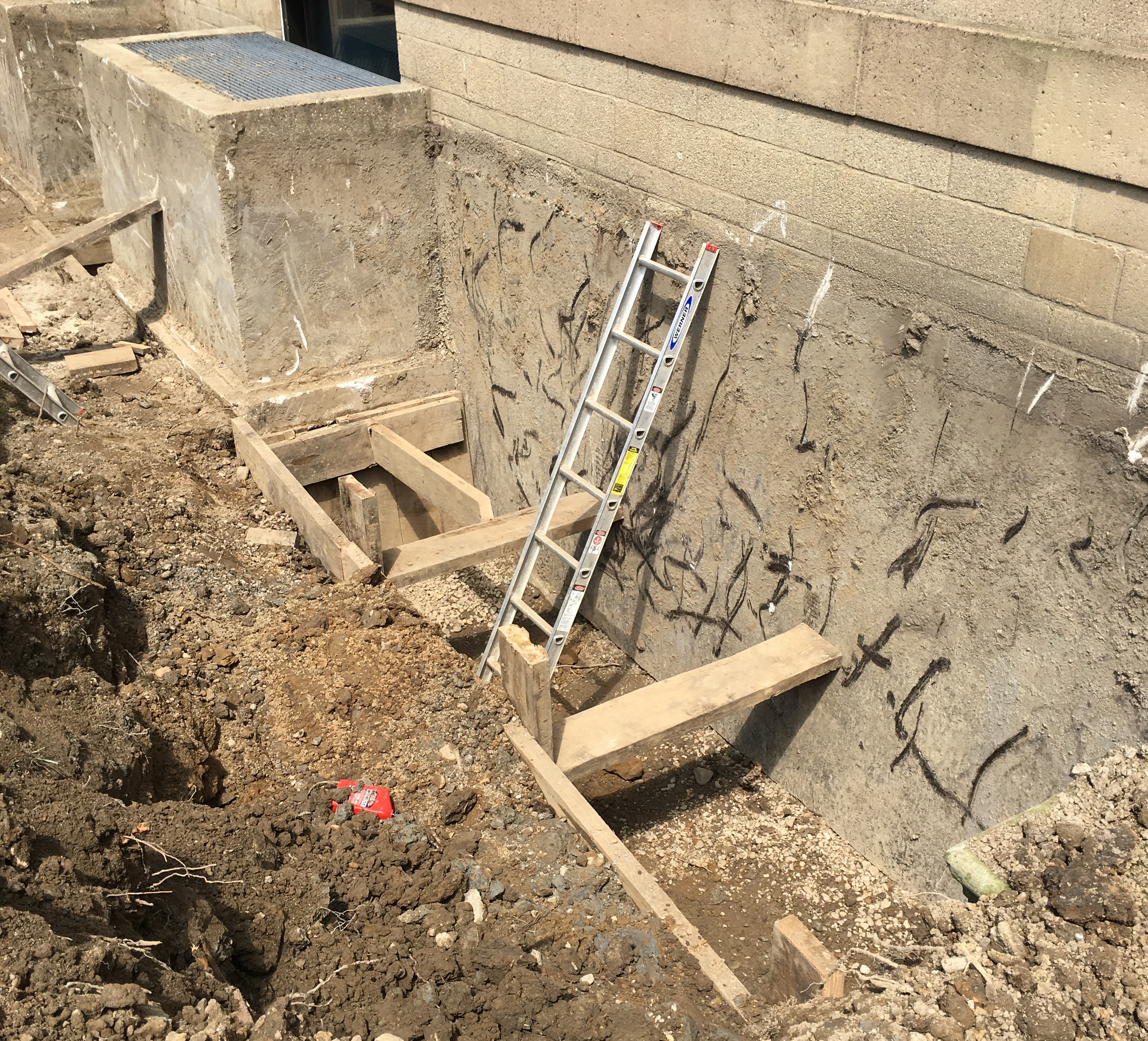 We recently completed the outdoor work to finish the waterproofing of the Zero Deck exterior walls.
---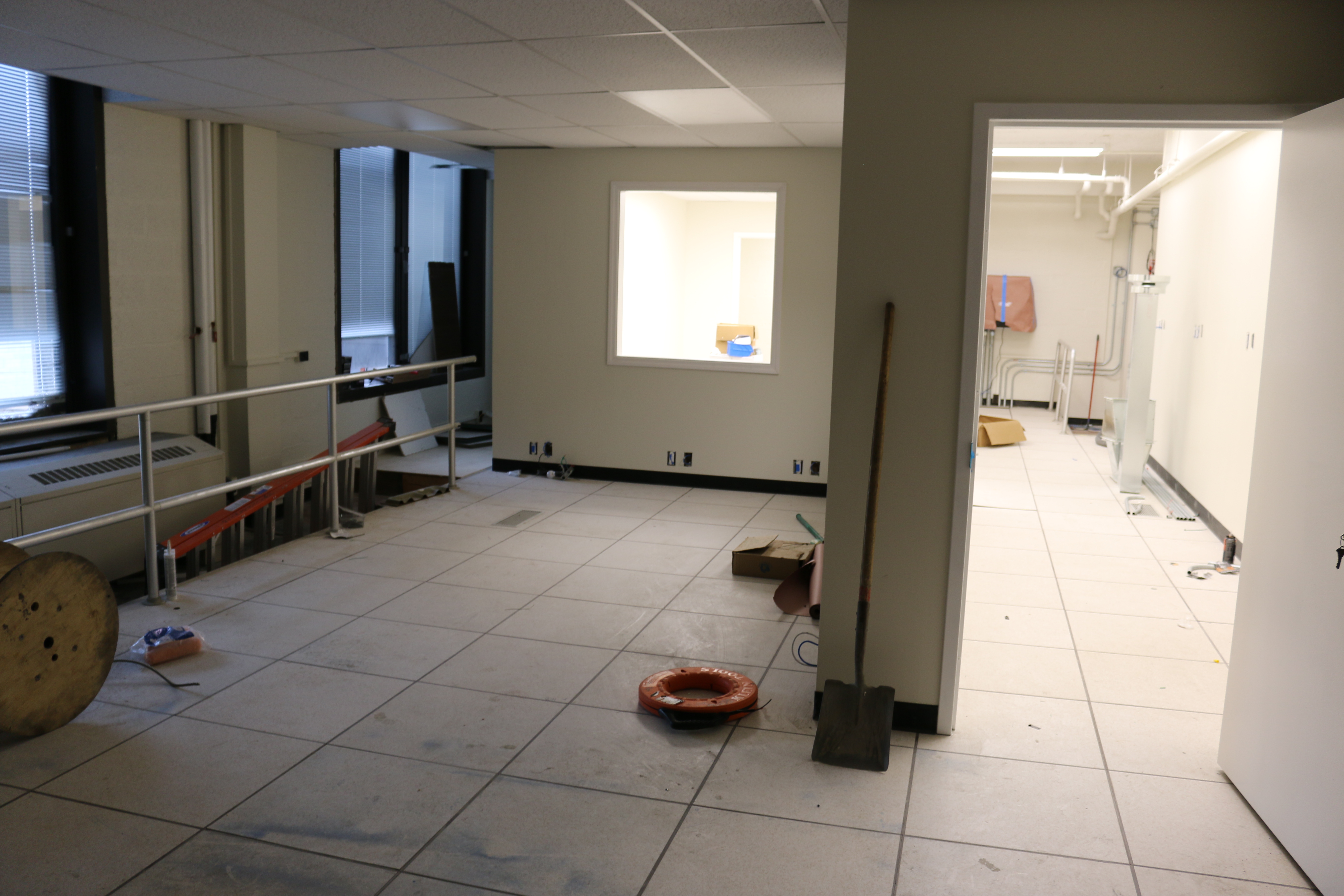 We are nearly complete with a renovation in Fulton Hall to configure classroom space for a new engine simulator, which will have positive implications for our engine students for years to come.  
Last updated: Monday, February 24, 2020