USMMA Sexual Assault Awareness Month Highlights Prevention through Bystander Intervention
KINGS POINT, NY – Apr. 1, 2016 – As the United States observes the 15th Annual Sexual Assault Awareness Month (SAAM), college campuses across the county have increased their efforts to encourage bystander awareness and empower individuals to become part of the solution.
The U.S. Merchant Marine Academy (USMMA), under the leadership of Sexual Assault Response Coordinator, Tamara Jell, has a full month of activities scheduled in support of this year's national campaign entitled, "Prevention is Possible." The schedule includes student and faculty presentations, displays, informational programs and guest speakers.
A kickoff event on Monday will include an introduction from Superintendent Rear Adm. James A. Helis, USMS, a midshipmen-produced video developed with the Department of Physical Education and Athletics, and a presentation by guest speaker Dr. Chris Kilmartin, a Professor of Psychology at the University of Mary Washington and a violence prevention expert.
"We must all work together to create a safe, secure and respectful campus, free from sexual assault, sexual harassment and the behaviors that enable it," said Helis. "Our actions should support our words as we work together to ensure that our campus provides security, respects the dignity of every midshipman and member of the faculty and staff. It's on us!"
Jell, who joined the Academy's staff in 2014 after working to help communities in the Pacific Northwest, said "prevention aims to stop sexual violence before it has a chance to happen. It is possible to create a community where everyone is treated with dignity, respect and equality." Jell added, "we must be ready to intervene as a bystander, and be leaders of moral character who promote a respectful campus climate free of sexual harassment and sexual assault."
SAAM is just one of the many activities managed by USMMA's Sexual Assault Prevention and Response (SAPR) Program. The Program provides effective progressive prevention training, accountability of incidents, and a robust victim advocacy system.  It fosters an overall climate of confidence for victims to report incidents of sexual assault 24/7.  The SAPR Program is committed to its ultimate goal of preventing sexual assault from occurring.  This commitment includes timely support, through a caring victim advocacy program, that treats victims with the utmost dignity and respect.
"We invite you to participate in this year's SAAM campaign and show your support by attending events on campus, engaging students in conversation, and demonstrating that we are a community that cares about this issue," said Jell.
By Cmdr. Benjamin Benson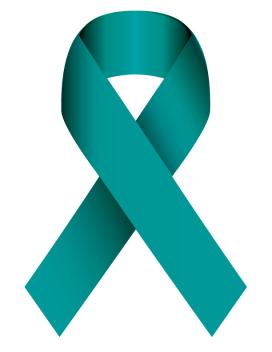 Sexual Assault Awareness Month
Hotline
516-426-3207
Last updated: Thursday, March 7, 2019