The United States Merchant Marine Academy joins the Maritime Administration in Celebrating National Maritime Day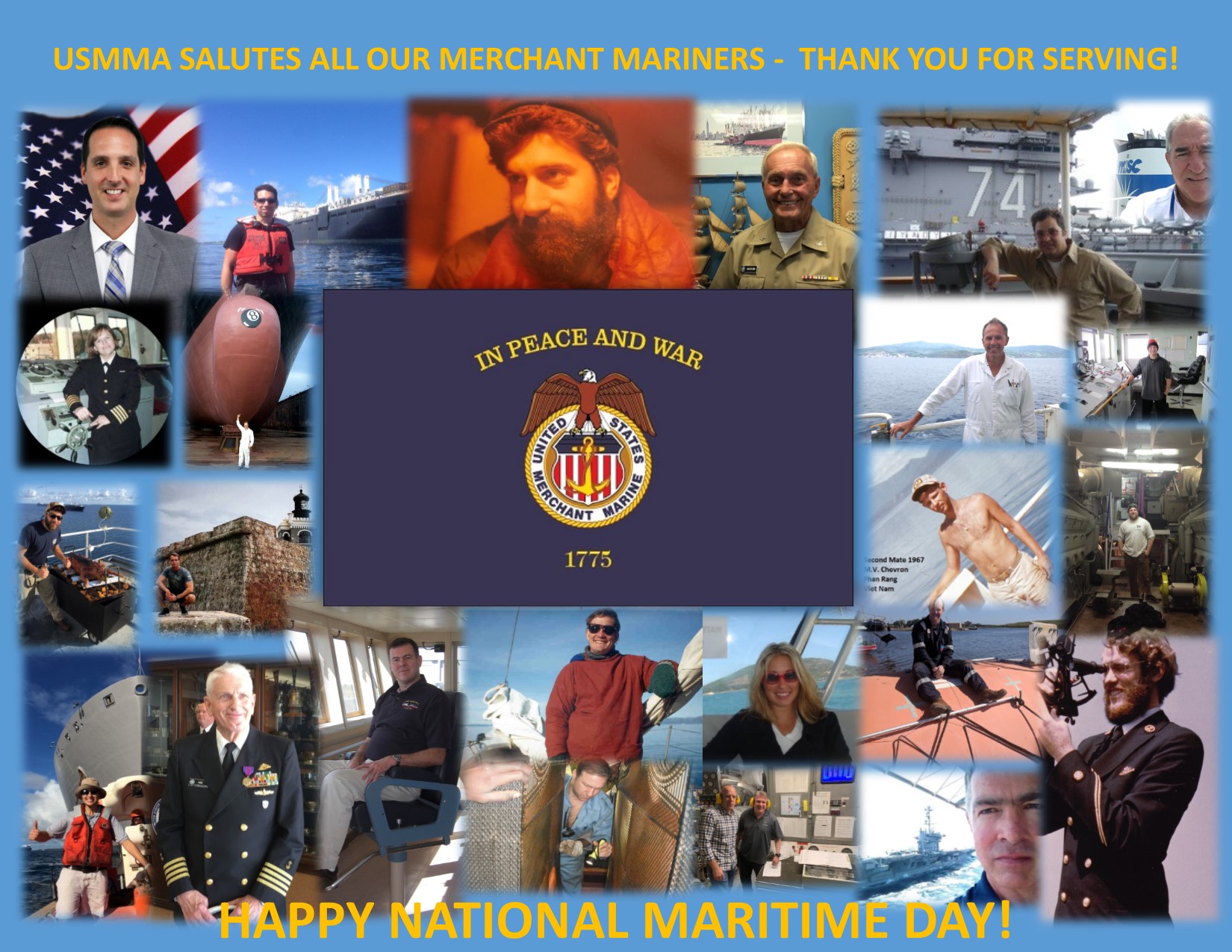 KINGS POINT, N.Y., May 22, 2020 – Earlier today, faculty, staff, midshipmen, alumni and family members of the United States Merchant Maine Academy (USMMA) came together, virtually, to participate in the Maritime Administration's National Maritime Day Celebration. The Congress, by a joint resolution approved May 20, 1933, has designated May 22 of each year as "National Maritime Day," to commemorate the first transoceanic voyage by a steamship, in 1819 by the S.S. Savannah.
The theme of this year's program was "Resilient Sealift for a Resilient Nation," which reflects the U.S. maritime industry's unwavering support of our Nation, especially during challenging times such as these. The program included remarks from Maritime Administrator Mark H. Buzby, Secretary of Transportation Elaine L. Chao, Commander U.S. Transportation Command, General Stephen R. Lyons, and WWII Veterans; David Yoho, James Monteleone, George Shaw and Captain Hugh Stevens.
The observance not only took time to remember mariners who gave their lives serving during wartime, but also recognized those who continue to serve in peace and war. A special segment highlighted the remaining living mariners of WWII, who finally, were recognized as veterans.
Admiral Buzby took time to thank the entire industry. He said, "you're making it happen, and you're still getting our ships through. I think that is a real tribute, as much to you in this generation, as it was to those who preceded you." He added, "I think it is something you all should be very proud of."
USMMA took time to recognize our own merchant mariners and wish them a very happy National Maritime Day on USMMA's Official Facebook Page. Thank you for your service and sacrifices for our Nation. Please click for a complete List of Faculty and Staff Merchant Mariners.
Last updated: Friday, May 22, 2020