Kings Point Midshipman Wins Prestigious Science Award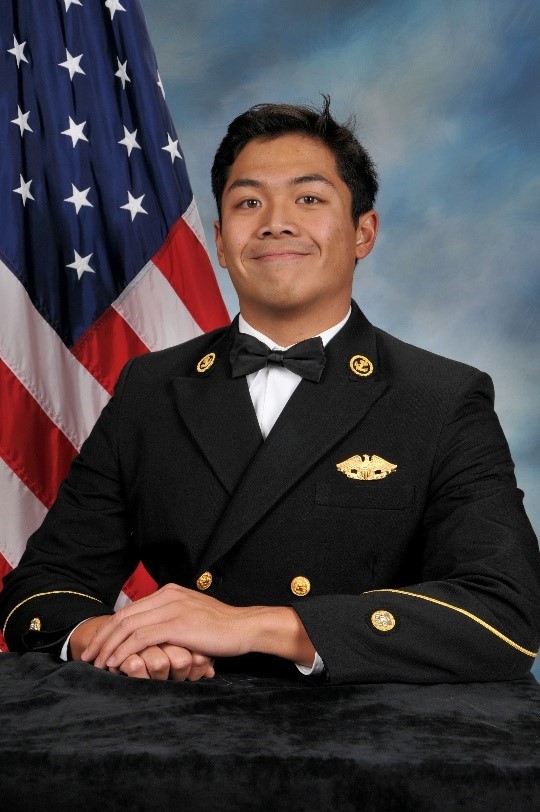 KINGS POINT, N.Y., May 5, 2022 - A United States Merchant Marine Academy (USMMA) member of the Class of 2022 has received one of this year's New York American Chemical Society (ACS) Student Awards for Excellence. Midshipman First Class Ethan Jaravata, a Marine Engineering major from Point Pleasant, N.J., was "honored for his outstanding achievements in the area of chemistry as demonstrated via his course work, creative efforts, service and leadership," according to a statement from the ACS.
Midshipman Jaravata is the President of Science & Innovation Club (SIC) at Kings Point for the 2021-22 academic year. The ACS statement says, "His leadership has been instrumental for the successful development of the Academy's online chemistry demonstration videos for the 2021 and 2022 New York ACS' National Chemistry Week (NCW) celebrations."
"This is a well-deserved recognition", said Dr. Ping Furlan, Professor of Chemistry at USMMA and advisor to the SIC. "As the project leader, and along with the club members, Midshipman Jaravata put in countless hours planning, experiment processing, filming, editing, repeated re-editing, and finally successfully sharing their digital video product and passion for chemistry and STEM with the public at the New York ACS NCW celebration.  We are proud of his accomplishments."
Midshipman Jaravata commented, "Receiving this award was definitely a pleasant surprise, but the efforts of the other club members and Dr. Furlan have contributed tremendously to our achievements in the club."
Midshipman Jaravata will graduate from USMMA in June and has accepted a job with General Dynamics NASSCO (National Steel and Shipbuilding Company) in San Diego, Calif.
Last updated: Monday, May 9, 2022