Cultural Diversity Opportunities

We live in the most diverse city in the world!
The United States Merchant Marine Academy is located less than 5 miles outside of the most diverse city in the world.  Midshipmen have the opportunity to explore and learn about the many cultures of New York City through the Office of Student Activities' Neighborhood Series. New York City is also the home to the United Nations. Visiting this site allows a midshipman to be in 182 countries at the same time without a passport!
A recent U.S. Census Bureau report about NYC revealed an increasingly diverse and dynamic city with immigrants making up the majority of the residents in some neighborhoods. All five boroughs illustrate this melting pot of cultures through activities, museums, stores and restaurants, where you can meet people of different countries, sample exotic cuisine and products, listen to international music and watch foreign films.
With almost 200 languages spoken, 40 percent of the NYC population was born outside of the United States. Combine the cultural and ethnic diversity of the residents with the hundreds of consulates, embassies and permanent U.N. missions and you have a cosmopolitan city unlike any other. Even the embassy-filled nation's capital, Washington, D.C., is downright homogeneous when compared to the ever-changing rainbow of worlds that is New York City.
Let's Celebrate our Differences...
While this functional area is just getting up and running, the Office of Student Activities is already creating opportunities to expose midshipmen to global and cultural diversity in all forms. This year we are celebrating:
Black History Month (February)
Women's History Month (March)
Asian Pacific American Heritage (May)
Pride Month (June)
National Hispanic-Latino Heritage Month (Sept. 15-Oct. 15)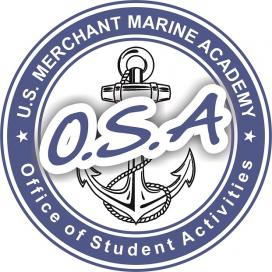 Last updated: Thursday, February 16, 2023